Warm and windy on Wednesday before temperatures tumble with a brief return of snow
(FOX 2) - It'll be a windy and warm across Southeast Michigan on Wednesday.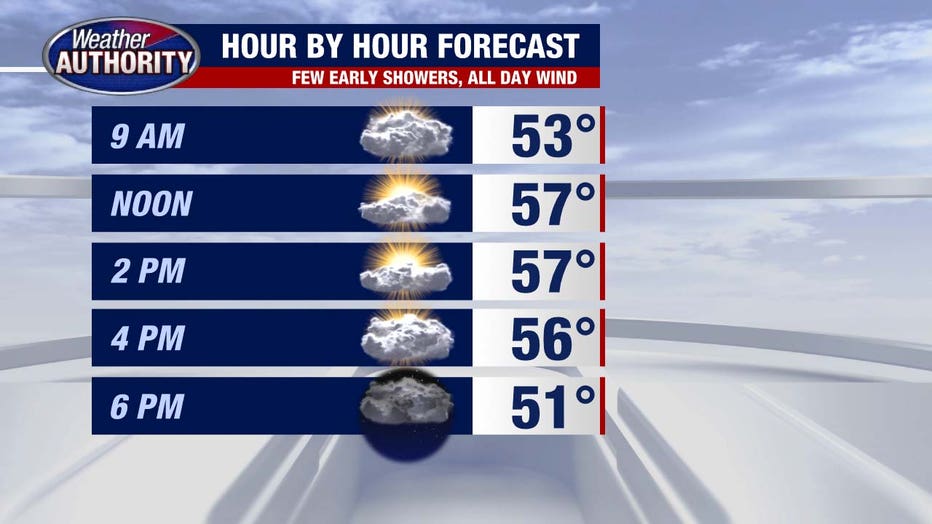 A few showers may pop up here or there this morning, but the day will mainly be dry and sufficiently windy to prompt a wind advisory.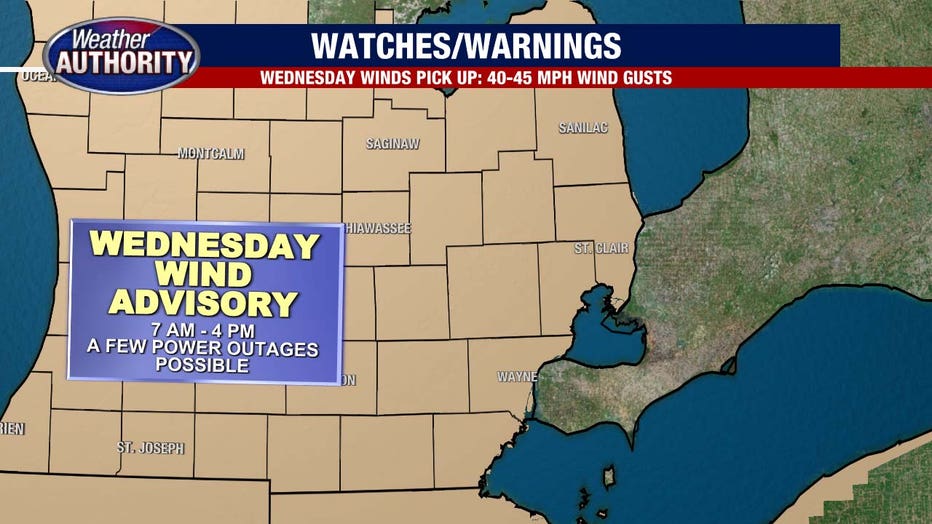 That wind swings around and colder air bleeds back into Southeast Michigan Thursday, allowing our next round of rain to mix with freezing rain, sleet and snow. 
While a solid swath of snow - about 4-plus inches - is set for central and northern Michigan, our totals will remain light though minor road impacts can't be totally ruled out Thursday.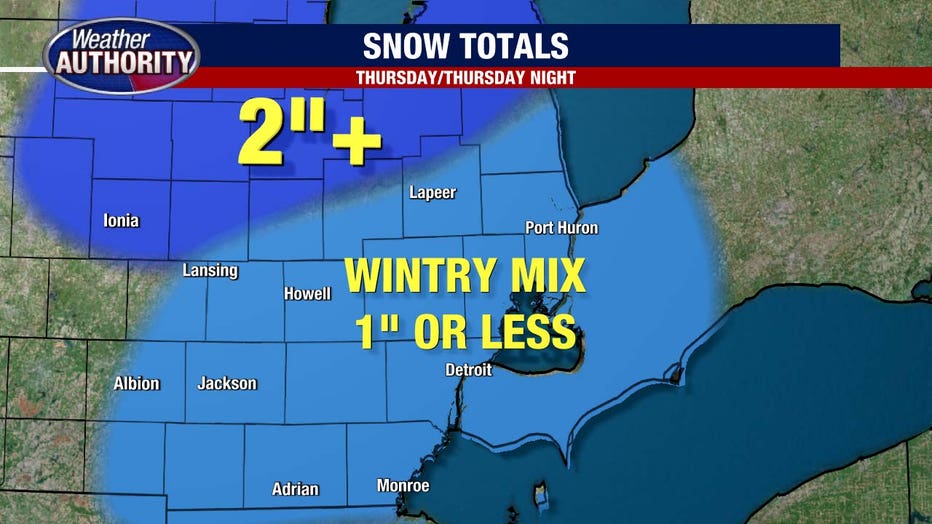 Winter is waiting and returns in full Friday. 
Temperatures will rebound over the weekend but look to get knocked back down next week - though to what extent remains to be seen.