Arctic cold delivers one of the coldest days of winter in Southeast Michigan
(FOX 2) - Bundle up for one of the coldest mornings of the season! We begin with temperatures in single digits, and wind chills well below zero. 
In fact, some spots could get as low as -12 degrees! A wind chill advisory is in effect four parts of southeast Michigan until 9:00 a.m.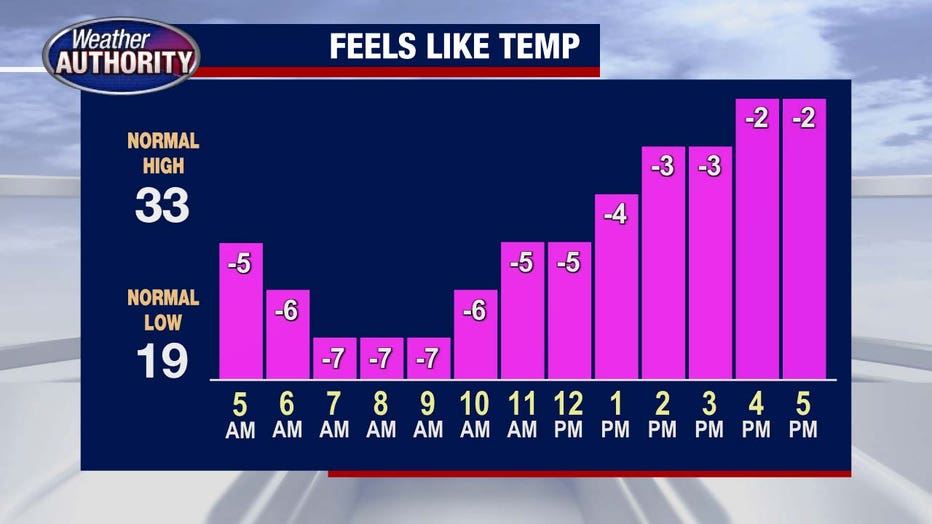 By the afternoon, we'll see our high temperature of the day at 14 degrees, but thanks to a northwest wind of up to 20 mph, it will remain feeling like 0 all day long. Skies will be partly sunny with a possible passing flurry but no accumulation.
Heading into the weekend, we have a warm-up in store! Saturday remains windy with a high of 31, meaning it will still feel like the mid-20s. Warmer still heading into Sunday as we build into the upper 30s with a slightly lower breeze and partly cloudy skies.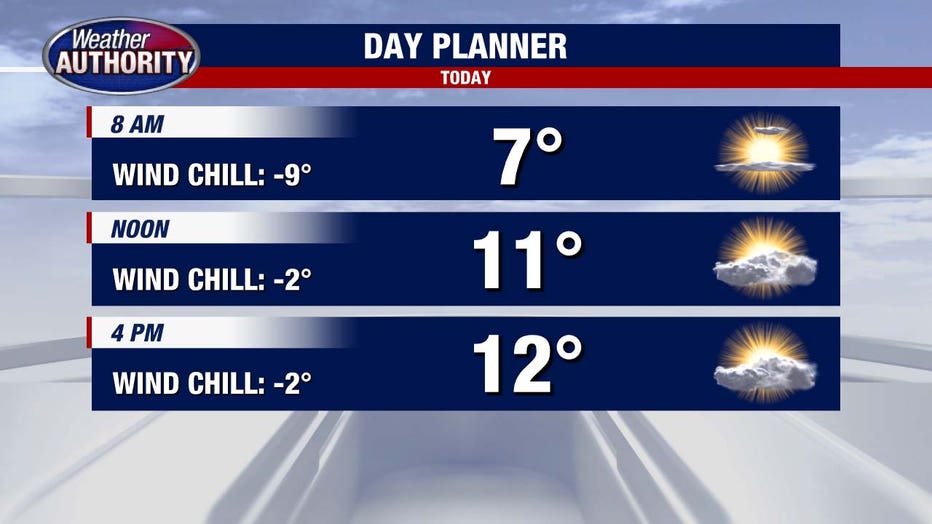 Get ready for an abnormal February stretch next week! Multiple days in the middle 40s and even a chance or two at touching 50. Buckle up everyone - Have a good weekend!