Winter Storm Watch in effect for Southeast Michigan Friday with incoming snow and gusty conditions
(FOX 2) - The big story is Friday with a Winter Storm Watch in place for the afternoon through the night.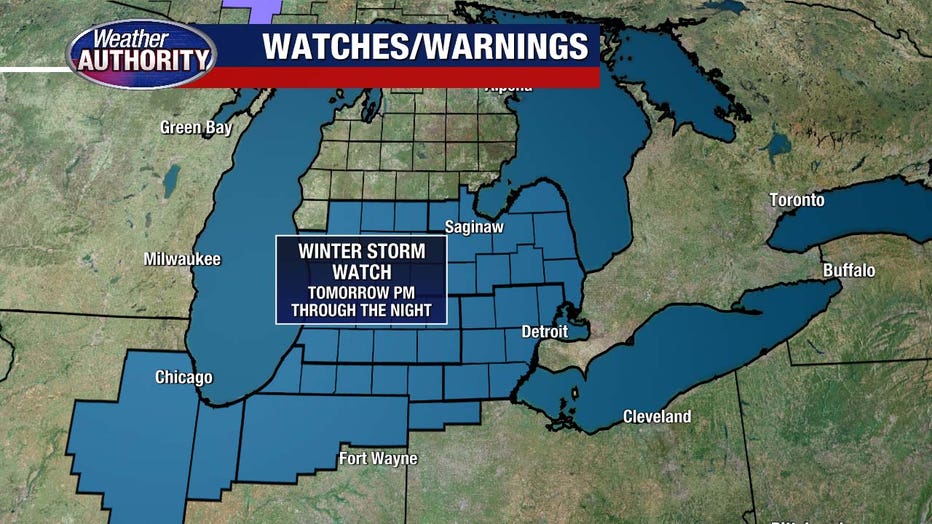 But first, today will be pretty nice! 
However, coming off of yesterday's perfection of 53 degrees and sun it will be a definite step back.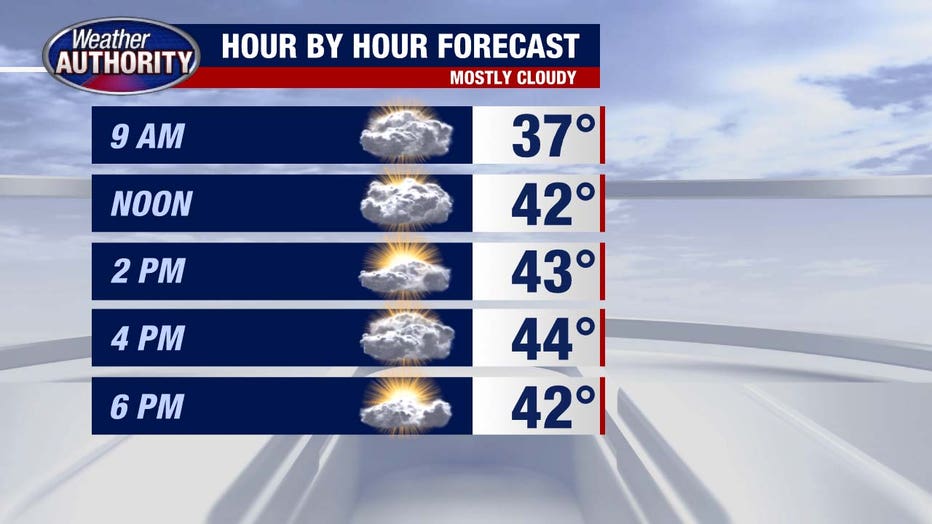 The Friday morning commute will be dry with rain/snow/freezing rain breaking out in the afternoon. 
The difference of a couple of degrees will make all the difference in rain vs snow, so plan for the details to change, but here are some predictions for the forecast.
A major winter storm system will lift through portions of the Ohio River Valley and Great Lakes, bringing as much as 10 inches of snow in some of our northern communities, according to the National Weather Service. Further to the south in southern Oakland County, Wayne County, Washtenaw County, and Monroe County will get closer to 4-6 inches of snow.
FOX 2's forecast isn't predicting quite as extreme conditions, landing at around 6 inches of snow for the northern area and 2-5 inches of snow and freezing rain further south.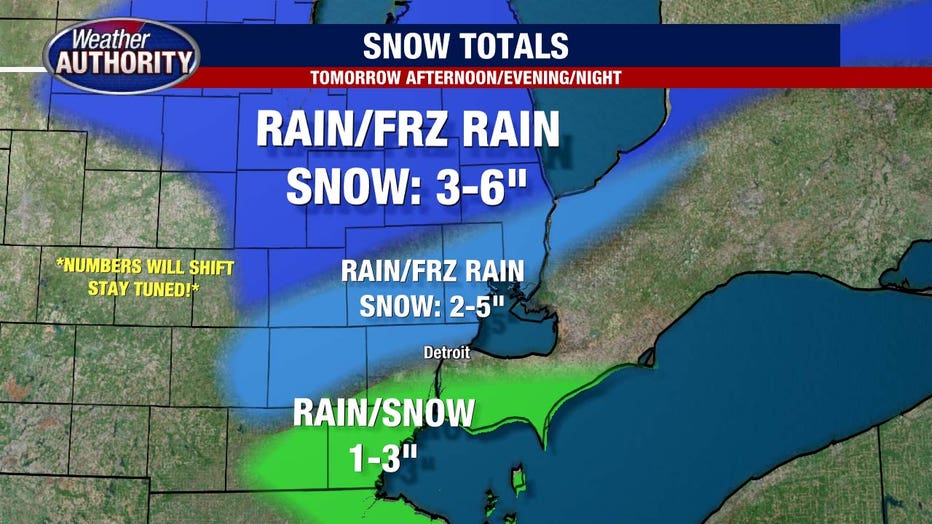 The heaviest snowfall rates will be about 1 to 2 inches per hour - particularly Friday morning.
Temperatures will be suppressed by strong easterly winds that blow in 35-40 mph throughout the day. 
However, there is some uncertainty about the total accumulation since even a single degree can turn that snow to freezing rain. 
The good news is this won't be a big ice storm, though the wind will pick up substantially as well, kicking our temperatures down with a quiet and less cold weekend to come.