Game of Thrones concert experience at The Palace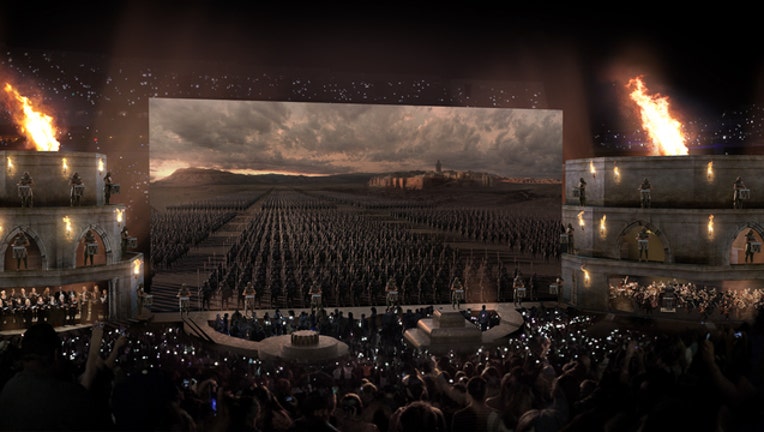 article
(WJBK) - If you're a Game of Thrones fan, you've undoubtedly heard by now that Season 7's premiere isn't happening in the spring as usual. It's expected to launch a few months later in the summer of 2017 instead.
A special show coming to the Palace in February, though, could help get you through the slump.
The Game of Thrones Live Concert Experience will be at The Palace February 20, 2017. It's a concert experience that takes you through the Seven Kingdoms while you listen to the music of the HBO show from composer Ramin Djawadi via a full touring orchestra and choir.
"By combining the music with state of the art technology, we are going to bring the astonishing world of Westeros to fans in a live and unique concert experience," Djawadi says in a news release about the concert.
You can see a preview of what the stage looks like in the photograph above. It looks pretty intense, and includes a giant screen to whisk us away to Westeros and Essos, as well as towers spouting fire guarded by soldiers with drums.
Tickets go on sale Saturday, August 13 at www.livenation.com.
Detroit is the fourth stop on the tour, which goes to 27 other cities.