Slurping Turtle of Ann Arbor hosts ramen throwdown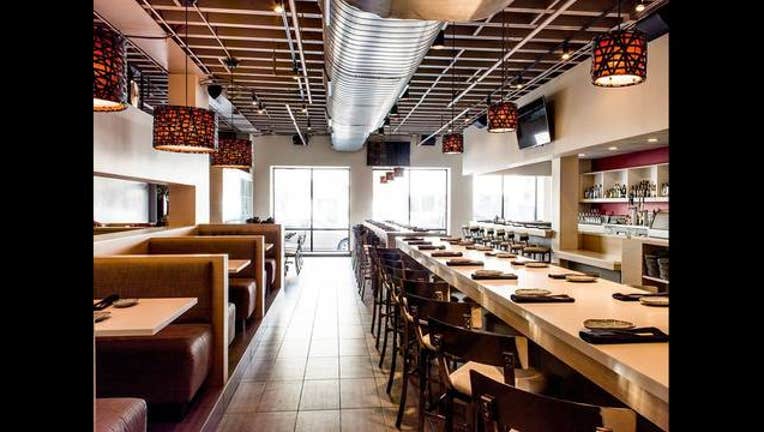 article
Some of the best chefs in metro Detroit are about to compete against one another during the first Ramen Battle. The savory throwdown on July 26 at 4 P.M. is hosted by the Slurping Turtle located on 608 E. Liberty in Ann Arbor. The culinary cook-off also celebrates the Slurping Turtle's one-year anniversary. 
Chef Takashi Yagihashi, owner and executive chef of the Japanese comfort food hot spot, welcomes guests to the restaurant to participate as taste-testers and judges during the night's festivities. In addition to experiencing the interpretations of each chef's ramen dish, attendees can enjoy hors d'oeuvres and sips from the open bar offering a variety of wine, sake, and beer.
 
Limited tickets to the event are $70 and available for purchase here.
Roasted garlic seafood ramen 
Recipe provided by Slurping Turtle Executive Chef Tadashi Nagura
Ingredients 
Homemade Thin Ramen Noodle 
Roasted Garlic Tonkotsu Broth 
Ebi Shinjo (Japanese Shrimp Meatballs) 
Scallops 
Calamari 
Garlic Chives 
Bean Sprouts 
Fried Shallots 
Scallions 
Candied Garlic 
White Sesame Seeds 
Benishoga (Pickled Ginger) 
Garlic Oil 
Start by sautéing scallops & calamari with butter, salt, black pepper and soy sauce
Heat roasted garlic tonkotsu broth with shrimp ball
Cook homemade thin ramen noodle about 1 minute and half
Whole cook noodle blanch bean sprouts & garlic chives
Assemble rest of ingredients in bowl
Garnish with white sesame, scallions, candied garlic, red ginger, fried shallots and finish with garlic oil