Valentine's Day Shopping with Ashley Gold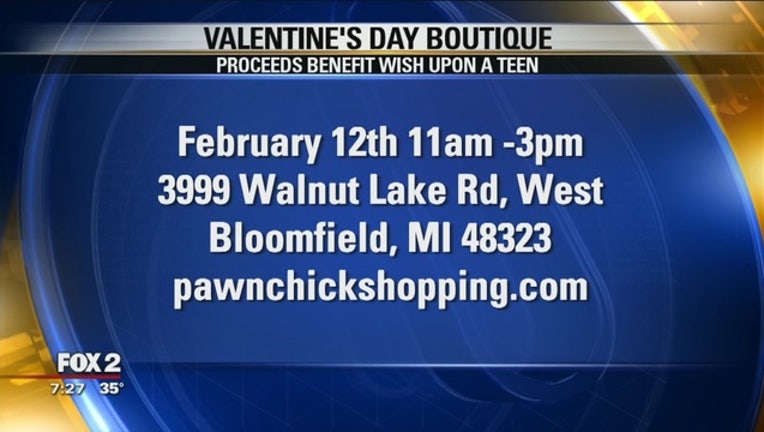 article
Valentine's Day is approaching fast and not much says 'I love you' more than a heart-stopping piece of jewelry. 
Ashley Gold is celebrating the second year of of Pawn Chick Shopping and has a lot to offer both men and women seeking to make an impression with their significant others. She dropped by the Fox2 News Studios Saturday morning with some of her great gift ideas and to offer tips for making this year's Valentine's Day gift a keeper.
Watch the video above and click here for more information about Pawn Chick Shopping. To meet Gold in person, see her at Temple Shir Shalom in West Bloomfield from 11 a.m. to 3 p.m.Sunday, Feb. 12. Twenty percent of proceeds will benefit Wish Upon A Teen, which helps uplift the spirits of teens facing serious medical challenges by decorating hospital rooms.