1 shot in officer-involved shooting on Jefferson Ave in Detroit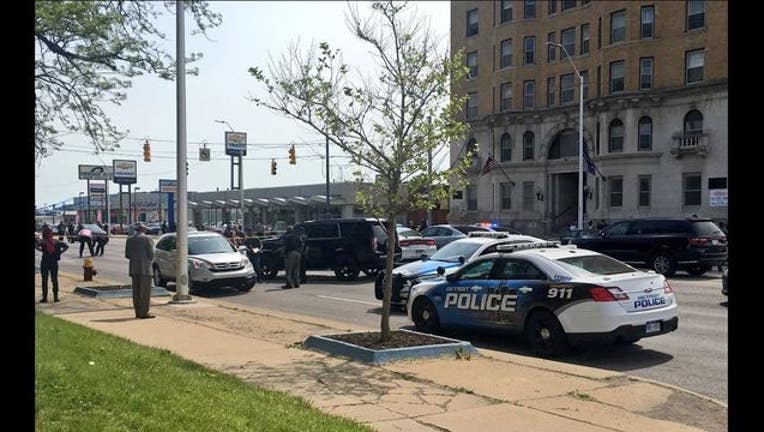 article
DETROIT (WJBK) - Detroit Police are investigating after a man was injured in a shooting involving multiple Detroit Police officers.
Police Chief James Craig says the man fired as many as three shots at the officers Wednesday morning just after 11 a.m. at Orleans Street and Jefferson Avenue, which is just a few blocks east of downtown.The officers then returned fire, hitting the man.
Preliminary reports suggest the man's injuries aren't life-threatening. He's in surgery at the hospital right now. No police officers were injured in the shooting. 
Craig says the officers first made contact with the man at a nearby hotel. Someone had called police for a man acting erratically.
The man ran away from police and out into traffic on Jefferson Avenue, where Craig says he was "slightly struck" by a vehicle. Craig says the man was keeping his hand in his pocket while he was running.
Craig says after the man was hit by the car, he turned around and fired as many as three shots at the officers. Officers returned fire. 
Chief Craig says the man, who has not been named, has been arrested several times before for drugs. His mental state is not known and it's not known right now if the man was under the influence when he fired at the officers.
"It was very fast. It was kind of bizarre, seeing how they all went out. It went from him just not cooperating to him being shot on the ground," a witness told FOX 2's Erika Erickson.
The roadway is blocked off at this time while police investigate. SkyFOX is over the scene, where several police cruisers are present.
This is a developing story. Stay with FOX 2 for updates.