200 placed into treatment since launch of Hope Not Handcuffs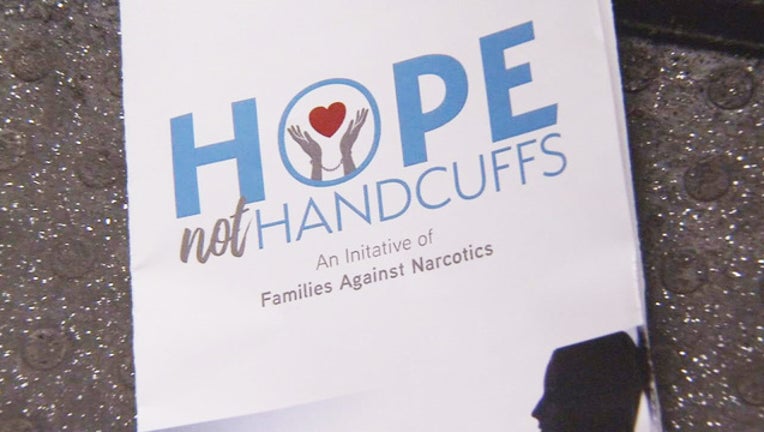 article
(WJBK) - A free addiction treatment program in Macomb County and some cities in Oakland County has seen success after launching earlier this year. Hope Not Handcuffs posted on social media Monday that it's placed 200 people into treatment.
Hope Not Handcuffs gives addicts access to free treatment without giving them the fear of jail time. Anyone who is in need or want of help is asked to come to the participating police stations, where they will be welcomed with recovery support, no questions asked. A program volunteer, who refer to themselves as rehab angels, will then meet you at the police station. The angels help with everything from paperwork to transportation to various treatment centers.
Hope Not Handcuffs says 200 "brave" people have been placed into treatment. 
Hope not Handcuffs addiction program sees 40 patients in first few weeks
While the program was designed to combat heroin addiction, addicts struggling with other drugs can also participate. The program is sponsored through Families Against Narcotics.
Hope Not Handcuffs is available at all police stations in Macomb County, and at Ferndale, Oak Park and the Harper Woods departments. You can see a full list of participating agencies online here.
Hope Not Handcuffs wasn't specific about which cities have placed the participants, but the heroin problem has become widespread across all of metro Detroit.
Mom working to save others after finding son dead from heroin overdose