Parents located for 4-year-old boy found at vacant house by Detroit police, but questions remain
DETROIT (FOX 2) - Update: Detroit police say the parents of a lost 4-year-old boy have been located as of 9:15 p.m. Tuesday night. Police and Child Protective Services are now investigating.
Detroit police had been looking for help identifying a lost 4-year-old boy who was found wandering on Detroit's west side Tuesday.
The boy was discovered near the corner of Gilchrist at Verne at 12:30 p.m. A woman in a silver Chevrolet Trailblazer was spotted pulling up, getting out and dropping off the child before fleeing the scene.
A man was called to fix the locks at a vacant house due to squatters coming and going. He was the one that called police after seeing the child dropped off. The boy, named Jayden, ran into the house, like it was his own.
According to police the child says he does not live at the house, but told police he and his mom spent the night there last night. 
DPD says that although Jayden is familiar with the woman who dropped him off, it was not his mother.  
"It's scary and crazy that you would let a 4-year-old out on the corner of a block in an abandoned house," said a neighbor. "There is really no activity or anything over (at the house, and) because it's empty we try and look out."
In the meantime, police say Jayden is healthy and in good spirits considering the circumstances. The officers even made sure he had a happy meal for dinner. 
If you have any information about Jayden's family or the woman who dropped him off, call the Detroit police's Eighth Precinct at (313) 596-5800 with any information.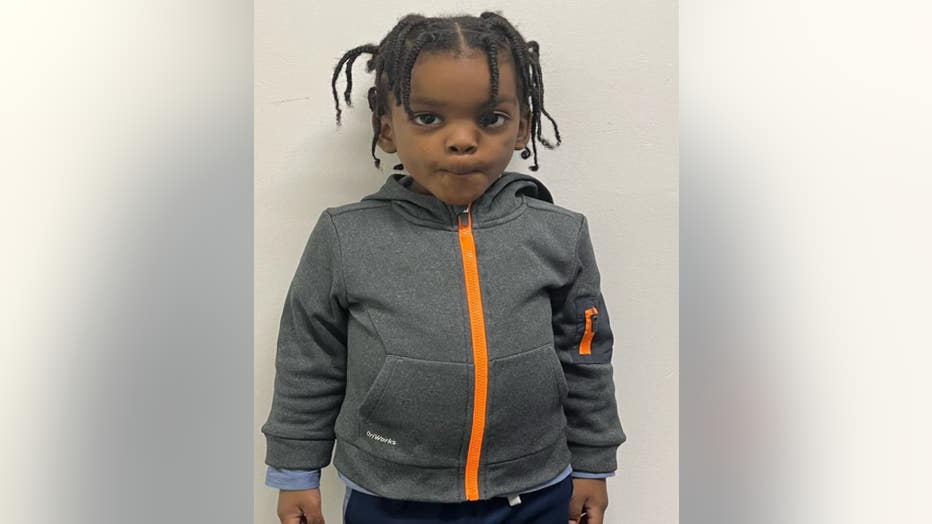 Found child / photo courtesy of DPD