5.1 million lbs. of beef added to salmonella recall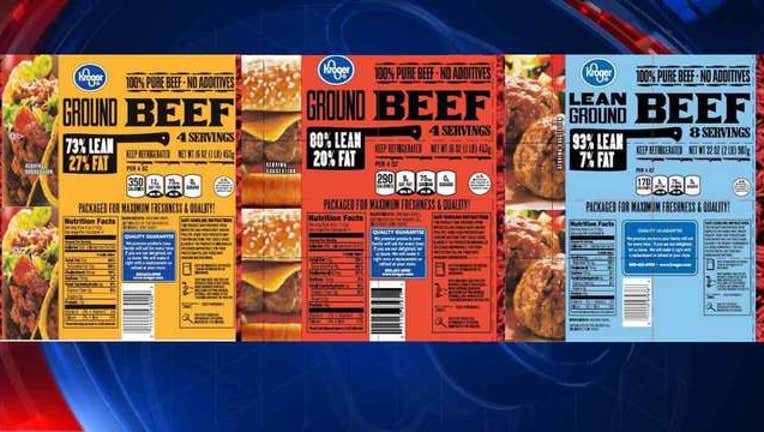 article
(FOX 2) - More than 5 million lbs. of raw beef products has been recalled due to concerns of Salmonella contamination. 
The recall by JBS Tolleson, Inc. is an expansion of a similar recall that was first issued in October. This puts the total recall at more than 12 million lbs. from the Arizona company. 
The meat includes products that were produced and packaged from July 26 - Sept. 7, 2018. The Food Safety and Inspection Service is concerned these products may be in freezers, and urges they be thrown away or returned to the place of purchase. 
These products are under the brand names of Kroger, Cedar River Farms, Gourmet Burger, among several others. The products have establishment number "EST. 267" inside the USDA mark of inspection, and were shipped nationwide.
The USDA says after the initial recall in October, investigators found 246 other confirmed illnesses from 26 states in the date range given above. 
In addition to throwing away the concerning product, the FSIS urges to always cook raw meat to safe internal temperature to kill any Salmonella. Also wash your hands after handling raw meat to avoid cross contamination. 
Salmonella can cause symptoms of diarrhea, abdominal cramps, and fever within 12 to 72 hours. Symptoms usually last 4-7 days and most people recover without treatment. Others, though, may need to be hospitalized. 
FOX 2 reported on this story from Southfield, Mich.