5 injured, 1 critically in Easter day apartment fire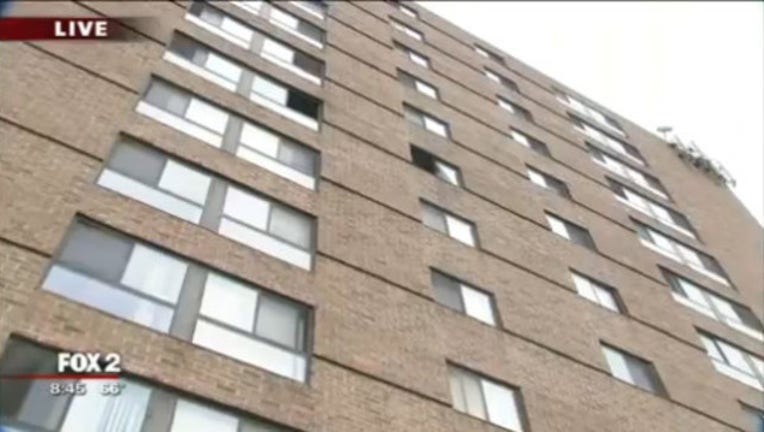 article
Detroit Fire officials say that several people have been injured including one woman who escaped the fire by jumping out of a 7th floor window of an apartment complex on Detroit's west side Easter morning.
Detroit Deputy Fire Commissioner Dave Fornell said the initial dispatch call was for a suicide attempt and when fire crews arrived, they found something completely different.
The first arriving crews responded quickly and had to begin rescuing tenants suffering from smoke inhalation and started fighting a 7th floor apartment fire shortly after 7:30 a.m.
Fornell said that 4 people are being treated for smoke inhalation and the woman who jumped out of the window is at Detroit Receiving Hospital in critical condition with internal injuries. 
The apartment complex is located in the 3900 block of Grand River and is over 10 stories high and houses nearly a hundred tenants we are told by witnesses. 
Fornell says that the Detroit Fire Arson team will now investigate the incident to determine the cause.