Texas shooting: 5 killed, including 8-year-old in San Jacinto County, shooter still missing
CLEVELAND, Texas - **EDITOR'S NOTE: The edits to the shooting suspect's name have been altered to reflect the FBI's note dated April 30**
A manhunt continues for a mass shooting suspect in San Jacinto County as law enforcement officials have now widened their search up to a 20-mile radius to find a gunman who killed five people, including an 8-year-old. 
Authorities have identified the gunman as 38-year-old Francisco Oropesa. 
San Jacinto County Sheriff Greg Capers said Oropesa was shooting an AR-15 outside his home on the 100 block of Walters Rd. in Cleveland, TX around 11:30 p.m. Friday when his next-door neighbors asked him to stop because their baby was sleeping.
Oropesa reportedly told the neighbors he would do what he wanted. Deputies say the 38-year-old, who was intoxicated at the time, went on a shooting spree and shot all five family members "execution style" before fleeing. Oropesa hasn't been seen since.
Officials have released the names and ages of all the victims. They are Sonia Argentina Guzman 25, Diana Velazquez Alvarado, 21, Julisa Molina Rivera, 31, Jose Jonathan Casarez, 18, Daniel Enrique Laso-Guzman, 8.
However, there were a total of 10 people inside the home at the time.
Three other children were also found "covered in blood," Sheriff Capers said, and taken to the hospital. Two other people inside the home were evaluated for injuries at the scene but released. 
Those who knew the family from Honduras were heartbroken to learn the tragic news.
"I'm shocked and sad because I did know the people, the victims. It's heartbreaking because I used to see him (Daniel) every day walk to the bus stop," said neighbor, Vivian Posada.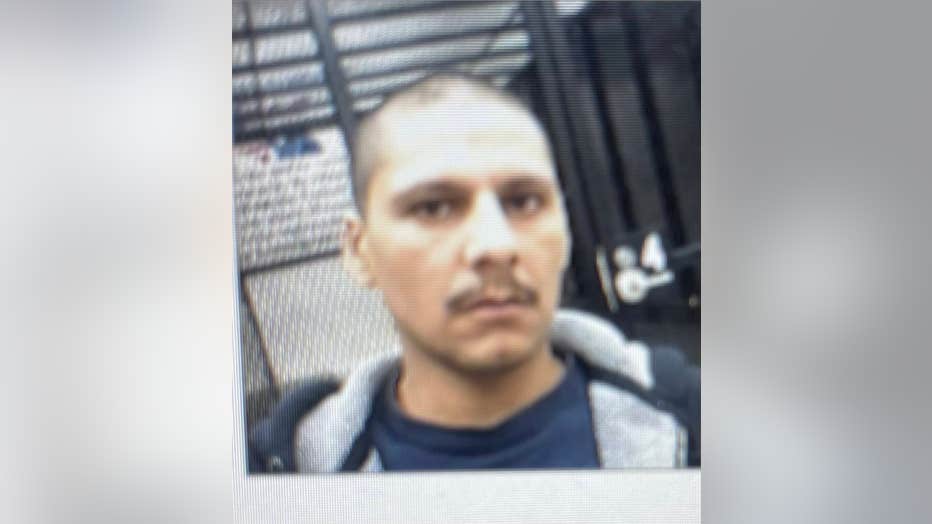 Francisco Oropesa, 38, (Photo courtesy of San Jacinto County Sheriff's Office)
"The fact that it was the type of gun that it was, everybody should not be allowed to have those types of weapons," Barbara S. Justice, President of the Coldspring Chamber of Commerce said.
In lieu of their annual fundraiser, San Jacinto County Democrats held a prayer vigil for the victims. 
"That's the kind of thing we just don't see in San Jacinto County, so to say it's shaken the community, would be a dramatic understatement. Here we have another case where it's easier to get a machine gun than a fishing license, and we continue to see these tragedies across the United States; kids dying," San Jacinto County Democratic Party Chairman John Michael Adams said.
Authorities search for mass shooting suspect
The Sheriff says they know exactly who the shooter is based on seeing him with Ring Doorbell footage with the weapon and SWAT cleared his home, but as of this writing, several agencies are still looking for him. The search area has reportedly increased and, officials believe Oropesa could be on foot, but they are unsure.
The FBI Houston has taken control of the investigation.
"Better is achievable, good is no longer good enough, that we as a people have to continue to stand together to make change because if not, it could be your little girl, your little boy that's gone, or your family member that's gone," said Pastor Jocelyn Traylor with the St. Galilee Missionary Baptist Church. 
Sheriff Capers says though they have not located Oropesa yet, they did find a cell phone they were looking for along with articles of clothing.
MORE STORIES OUT OF SAN JACINTO COUNTY
Officials say they have responded to calls in that neighborhood in the past. A judge has filed an arrest warrant and assigned the shooter a $5 million bond. 
If you have any tips or information, please call the San Jacinto County Sheriff's Office at 936-653-4367. You can remain anonymous.
This is a developing story and will continue to be updated as more information becomes available.