5 teens accused of rock overpass death due in court for preliminary hearing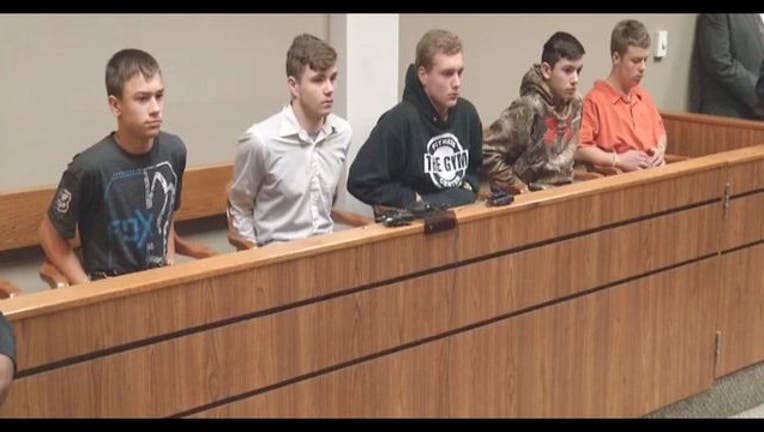 VIENNA TOWNSHIP, Mich. (WJBK) - The five teenagers accused of throwing a rock over an overpass that struck and killed a man below are due in court Thursday morning.
A preliminary hearing is scheduled for the five suspects. It's scheduled to begin at 8:30 a.m. You can watch a livestream on our Facebook page here. 
Police say the teens threw a rock over an I-75 overpass near Dodge Road, striking and killing 32-year-old Kenneth White as he rode in a vehicle heading down the highway.
The teenagers, identified as Kyler Anger, 17, Mark Sekelsky, 16, Mikadyn Payne, 16, Trevor Gray, 15, and Alexander Miller, 15, have all been charged with second-degree murder. All are being charged as adults and have pleaded not guilty. 
The Genesee County Sheriff's Office says a total of 20 rocks were found, including one that weighed about 20 lbs. At least four damaged vehicles were on the shoulder.
Michigan teens accused in rock tossing death threw items from overpass before, cops say
Police say the 17-year-old Anger is accused of throwing the rock that hit the van. White suffered fractures to his skull and face. His cause of death was ruled blunt force trauma to his head and chest.
All five teens have been arraigned on the charges and face life in prison if convicted. They are being held without bond.
White, a father of four children who was engaged to be married, was riding home from work around 8:30 p.m. the day he was killed. 
This is a developing story. Stay with FOX 2 for updates.