7 suspects arrested trying to steal trucks from Sterling Heights Stellantis car plant
STERLING HEIGHTS, Mich. (FOX 2) - Seven people are in custody after a major auto theft attempt took place at a Chrysler plant in Sterling Heights early Tuesday morning.
The car plant robbery led to suspects being arrested at and around the facility after they tried stealing approximately 10 pickup trucks. 
Police also said a patrol car was rammed during the wild robbery attempt. 
Police from Clinton Township, Warren, as well as the Macomb County Sheriff's Office are also assisting in the investigation. 
According to Sterling Heights police, multiple suspects gained entry to the Stellantis Sterling Heights Assembly Plant before trying to steal multiple Ram pickup trucks. Located on Van Dyke near 17 Mile, police secured the parking lot while the suspects attempted to flee.
MORE: Drunk driver dials 911 to falsely claim someone shot his car after running out of gas
As the suspects ran, they rammed the exit gate. A press release said they failed. One suspect trying to escape in a pickup truck ran into a Sterling Heights squad car. 
No officers were hurt.
The department's Detective Bureau is now investigating. Anyone with any information are asked to contact the Sterling Heights Detective Bureau at 586-446-2825.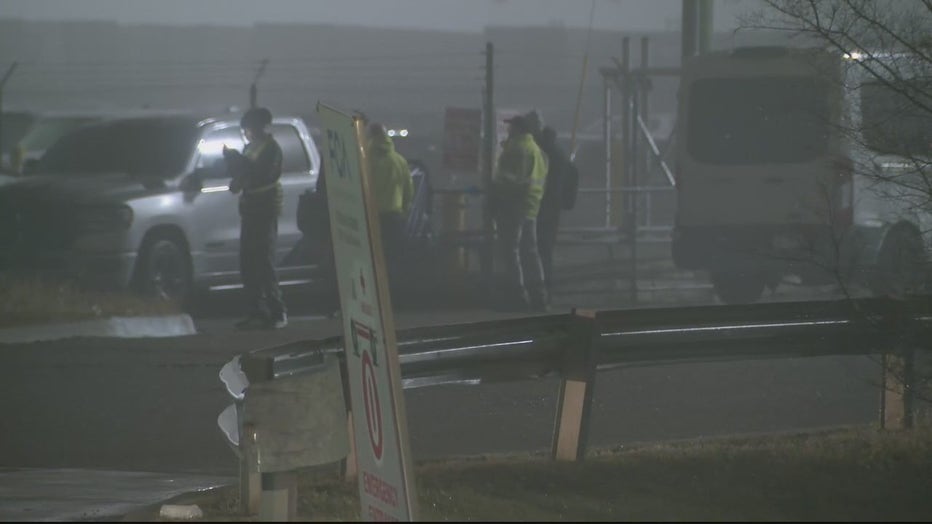 The Stellantis plant is located off of Van Dyke near 17 Mile in Sterling Heights.