7 injured in DDOT bus-involved crash on Detroit's west side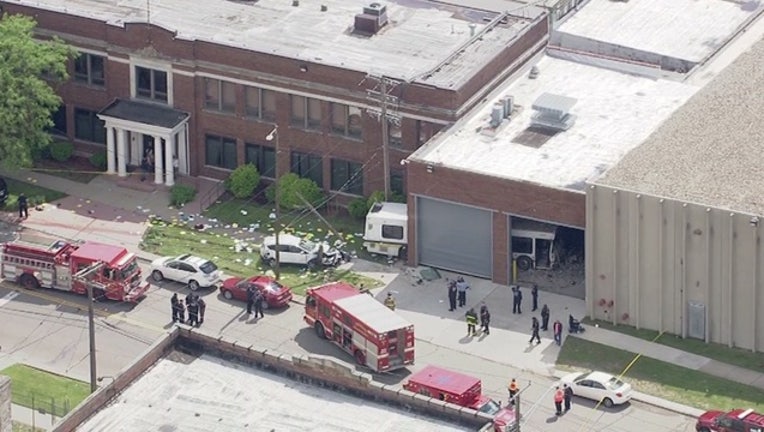 article
DETROIT (WJBK) - A DDOT bus was involved in an accident on the city's west side Friday afternoon.
Detroit police say five people were taken to the hospital. The 60-year-old bus driver is in critical condition, and three bus passengers, a 60-year-old man, 65-year-old man, and a 45-year-old woman in a wheelchair suffered non-life threatening injuries.
The incident happened near Dexter and Doris when the DDOT bus driver attempted to avoid a driver that ran a stop light. The collision was unavoidable the bus hit a parked car, then a building, police say.
The at-fault driver was 18 years old and was also taken to the hospital.
The bus and at least two other vehicles were involved in the crash near Dexter and Doris.
Video shows the bus crashed through the side of a the Sun Valley Foods warehouse. One of the passenger vehicles had a utility pole that was sticking through the front of the car. 
FOX 2 News Now streamed the incident live:
Stay with FOX 2 for more information on this story.