A slice of Italy in Grosse Pointe Farms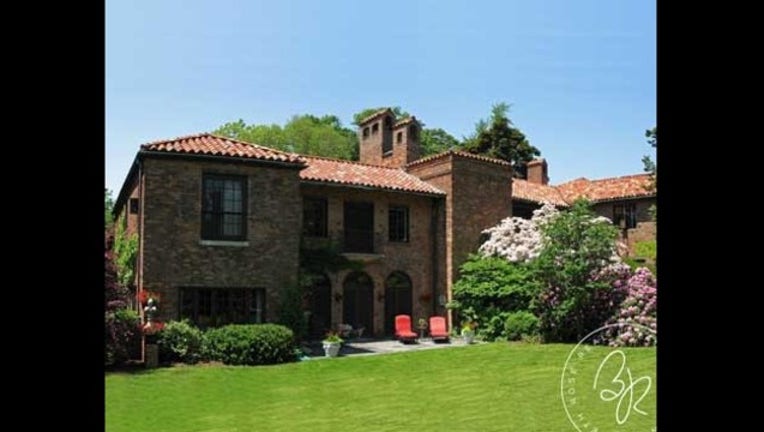 article
Imagine: A Grosse Pointe Farms home on 1.3 acres built by a Detroit architect and inspired by Italy. It's real life and this once-in-a-lifetime home could be yours.
In 1924, Detroit architect Hugh Tallman Keyes finished this masterpiece in Grosse Pointe Woods. According to listing agent Beth Rose, Keyes was "one of the most prolific and versatile architects of the period" and he was given the task of creating the 8,800 square foot home for the original owner, Charles A. Dean. 
The home at 221 Lewiston in Grosse Pointe Farms sits on a little more than 1.3 acres. The land was once part of a 35 acre plot of land called Ridgeland. 
Keyes was tasked with building the Italian Renaissance villa and he created a masterpiece. It has 8 bedrooms, 7 baths, and, among the other features, it has a grand living room complete with two fireplaces. Plus, if you're looking for a garden view just open a window. Any window! Rose said that every room has a view of ornate Italian gardens.
"It's really hard to believe that you're in Michigan because you feel you're in Italy when you're in the gardens," Rose said.
According to Rose, the home has had just four owners since it was built 91 years ago. That makes the auction at the end of the month that much more impressive. Once it sells, it may not be available again for decades.
So...what's it worth? That's the big question. There is no minimum and no maximum for the auction. Once the bidding ends, it ends and Rose will be the one declaring it sold to the highest bidder. She's an auctioneer.
The auction starts at noon with registration at 11:00 a.m. on May 30. The open houses are wrapped up but they are still taking private showings, if you're interested. Click here for more from Beth Rose Auction.