Afghan designer from Bloomfield Hills is on Project Runway's new season
BLOOMFIELD TWP., Mich. (FOX 2) - Sabrina Spanta escaped war-torn Afghanistan at a young age and now her experience has shaped her fashion brand.
Sabrina Spanta's love of fabrics and design started as a child in Afghanistan.  With no treatment available for juvenile arthritis, Sabrina couldn't walk so she sat and watched her father sew.
"He was working in security and as a seamstress day and night to survive and feed us," she said of her father.
In 1995 everythng changed. Sabrina and her family were forced to flee the country. On the way to Pakistan, her birth mother died.
When Sabrina was 8 years old, a great-aunt decided to adopt her and her sister, and bring them to Bloomfield Hills.
Sabrina couldn't speak English, but she soon learned how to make her own clothes.
"(It was) something that naturally came to me by 4th grade, I was downstairs sewing and making clothes," she said.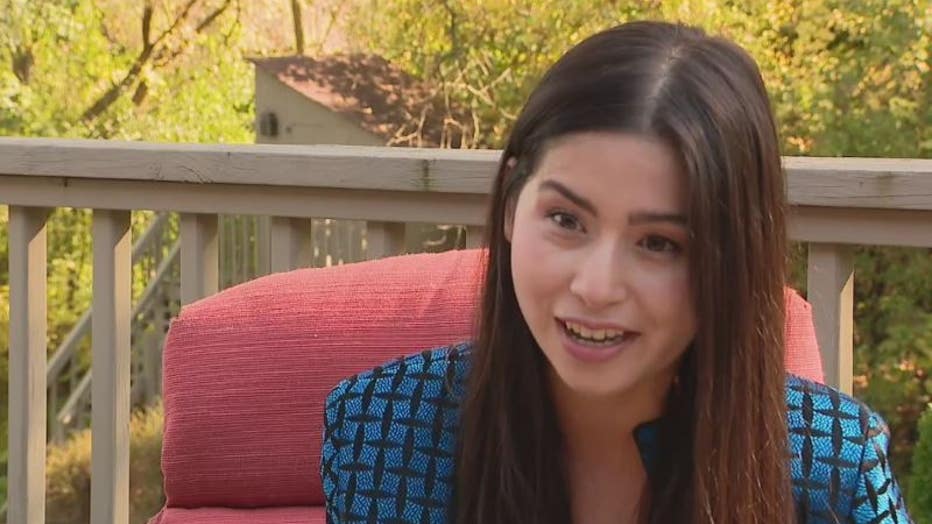 Sabrina would attend the Savannah College of Art and Design. After college she moved to Florida designng clothes for major retail lines until the pandemic hit. Then she lost her job.
"This is not how I imagined my 30s would be," she said. "I've been independent for so long in the fashion industry and I want to continue that – I was like, I don't know if i want to come back."
But it was meant to be. During her time back at home in Bloomfield Hills she started creating her own fashion line while applying for Project Runway. One year later - she was chosen.
"Randy, the producer, called me personally and said, 'Sabrina, you got Project Runway!' I was like 'Get out of here.'"
Sabrina spent weeks competing on the show - and says she used her culture as inspiration. When she arrived in the US it was the first time she saw a woman wear pants.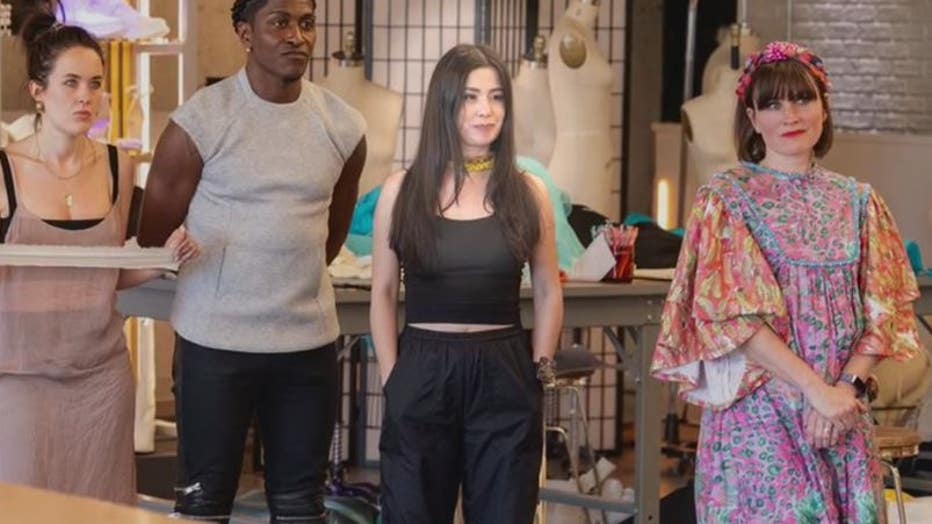 "They have held so much power over women and for me, I want to take that and put it on a woman and say she wears the pants," she said. "I literally took same pattern and turned it into something edgie, chic and elegant, modern and fresh."
Sabrina is wearing the outfit she designed, wore on the show and inspired her fashion line. It is manufactured in Detroit and is launching on Thursday - the same day Project Runway's 9th season debut.

But with her remaining family she is working to get out of Afghanistan - it's bittersweet.
"So many different emotions with Project Runway and my family in Afghanistan," she said. "Some days I am just overwhelmed  - excited - but emotional. It's a lot."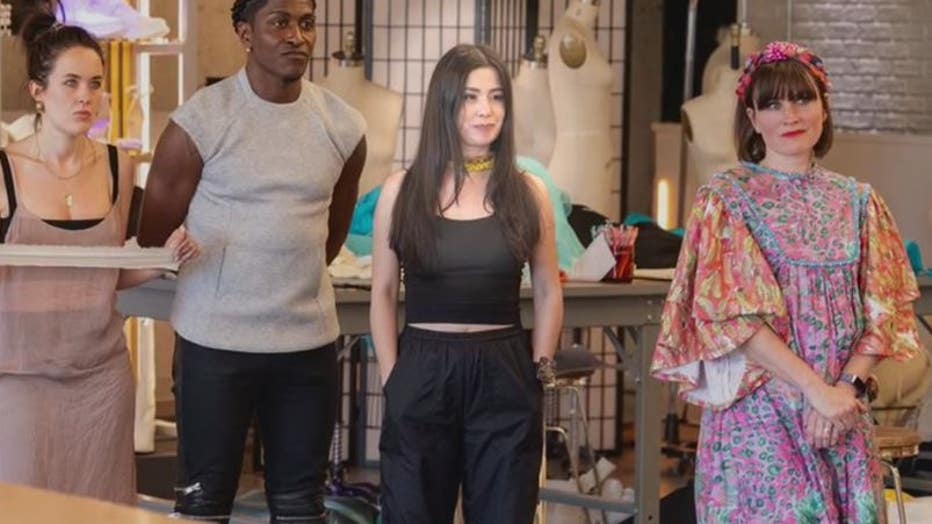 Sabrina can't reveal details of the show, but her smile says it all. She says she's happy to be back in the Detroit area and give back to a community that gave her so much opportunity.
"I never thought in a million years, a girl born in Afghanistan, raised in Afghanistan, couldn't speak a word of English, and could barely walk, and I am here on national TV Project Runway," she said.