Amazon will now fire workers who refuse to return to the office three days a week
Amazon employees who still refuse to comply with the retail giant's return-to-office policy may soon get the boot.
Business Insider reported the company circulated new guidance to managers this week informing them they can now fire workers who fail to report to the office at least three days a week and laid out the process for how such terminations should go.
According to BI, the internal document instructed managers that, to begin the process, they should have a private discussion with employees who are not meeting the three-day-a-week requirement and follow up with a second conversation if the individual still refuses to report. 
Employees still not making it into the office enough after that could face a pink slip.
AMAZON PROMISES QUICK TURNAROUND PHARMACY TO DOORSTEP PRESCRIPTIONS VIA DRONE
"If the employee does not demonstrate immediate and sustained attendance after the first conversation, managers should then conduct a follow-up discussion within a reasonable time frame (depending on the employee situation, ~ 1-2 weeks)," the guidance states.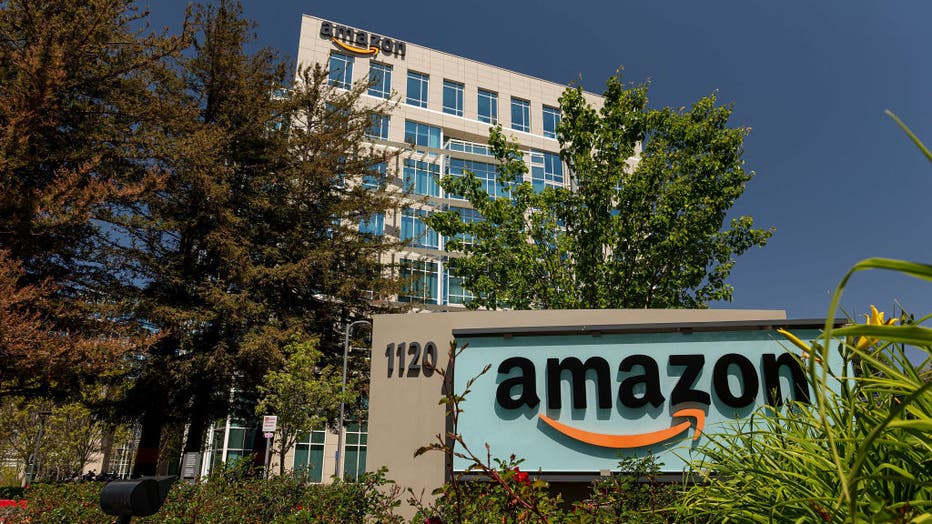 The Amazon Lab126, a research and development company owned by Amazon.com, headquarters in Sunnyvale, California, U.S., on Wednesday, April 21, 2021. Silicon Valley has the lowest office vacancy rate in the U.S., even as technology companies embrace
"This conversation will 1) reinforce that return to office 3+ days a week is a requirement of their job, and 2) explain that continued non-compliance without a legitimate reason may lead to disciplinary action, up to and including termination of your employment." 
Amazon informed workers in February that most would need to start working in person from an Amazon office again at least three times per week, and the change kicked in at the beginning of May. Under the rule, some employees needed to move to meet the in-person requirement.
When reached by FOX Business for comment Friday, Amazon spokesperson Rob Munoz said, "Now that we have several months under our belts with the vast majority of employees in the office more frequently, there's more energy, connection and collaboration, and we're hearing that from employees and the businesses that surround our offices.
"As is the case with any of our policies, we expect our team to follow them and will take appropriate action if someone chooses not to do that."
The spokesperson said the employee relocations impact a relatively small number of workers, and the company offers relocation benefits to anyone asked to move. Munoz also noted there is an exception process in place and those are considered on a case-by-case basis.
JEFF BEZOS ADDS TO FLORIDA REAL ESTATE FOOTPRINT
At the end of August, Amazon CEO Andy Jassy warned that a crackdown could be coming for any remaining holdouts on the return-to-office policy, according to a separate BI report at the time.
[I]f you can't disagree and commit, I also understand that, but it's probably not going to work out for you at Amazon because we're going back into the office at least three days a week," Jassy said in a meeting. "And it's not right for all of our teammates to be in three days a week and for people to refuse to do so."
Amazon's return-to-office mandate came after the company made a few prior updates to its guidance on attendance during the pandemic, including putting the decision in the hands of director-level leaders in late 2021. 
The e-commerce behemoth employs more than 1.46 million people worldwide and has a network of offices, including its home base in Seattle and its second headquarters in Arlington, Virginia.
FOX Business' Aislinn Murphy contributed to this report. Read more of this story from FOX Business.