Ambassador Bridge reopens after vehicle fire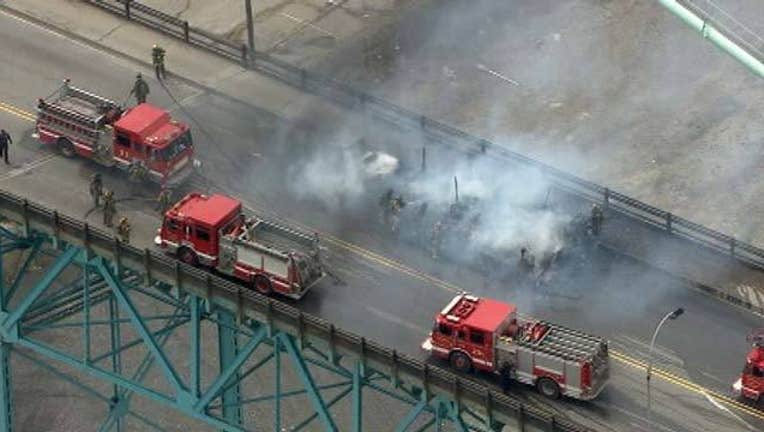 article
A statement released from the Ambassador Bridge said:
"Border traffic was restored to normal following a fire caused by a pick-up truck hauling a trailer headed to Canada on the US side of the bridge. Detroit Fire Department responded very promptly to the event. It is unknown at this time what caused the passenger vehicle fire.
"We appreciate the swift action of the Detroit Fire Dept. and the accommodation by border agencies to restore border traffic after an emergency event today," said Mickey Blashfield, spokesman for the Ambassador Bridge. Our new enhancement span would have accommodated the free flow of traffic without delay today, were it not for bureaucratic red-tape."