Apartment project underway for senior members of LGBTQ community in Ferndale
FERNDALE, Mich. (FOX 2) - It's not often easy for members of the LGBTQ community to find safe, affordable housing - especially for those who are seniors.
"There's nothing wrong with aging or there's nothing wrong with identifying as LGBTQ," said Reverend Dr. Roland Stringfellow. "We are bringing these two elements together to have a safe option for individuals as they get older."
A location on Nine Mile and Paxton in Ferndale will soon transform into affordable apartments. The goal is to create a community that is inclusive to aging members of the LGBTQ community. It will be named The Raymond E. Shepherd House.
"We want an LGBTQ-friendly housing project, where there are folks that are allies, younger folks, that don't mind socializing intergenerationally, that will be able to come along and show the world there's not an issue," said Cornelius Wilson.
Wilson, who is LGBTQ, is familiar with the struggles older adults in his community face.
"There's a fear of not knowing how you're going to be treated if someone were to find out that you were a part of the LGBT community," said Wilson. "So a lot of folks have chosen not to engage, or they choose to go back into the closet."
Wilson works with MiGen-- an organization that focuses on helping older adults in the LGBTQ community in Metro Detroit.
"Having an environment where folks feel comfortable where they feel they can be their authentic selves, and that they can speak up without fear of reprisal, or just because of who they choose to love," Wilson said.
Stringfellow is a senior pastor at Metropolitan Community Church of Detroit, and proposed the project.
"We hear about young people being bullied, but we don't focus oftentimes on how older adults can face that same type of ostracization," said Stringfellow. "So this housing project is going to be very important to giving community safety and dignity to individuals as they continue to age."
The shepherd house is expected to break ground later this year.
"With almost anything, there's going to be somebody that has an issue," Wilson said. "But they're going to have an issue anyway. Change has to come. And (if) we never do anything to change, change doesn't happen."
For more information on MiGen CLICK HERE.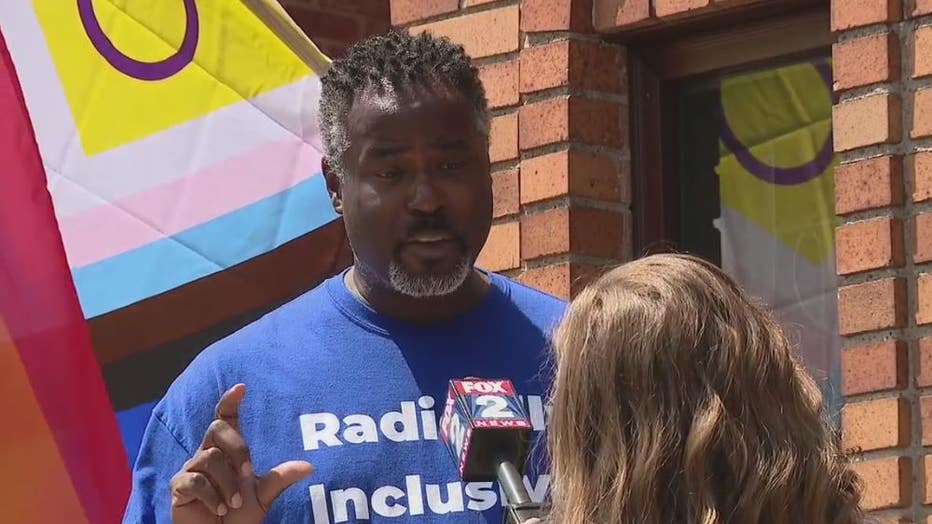 Reverend Dr. Roland Stringfellow.