Aretha Franklin tribute this weekend at Detroit's Motown Museum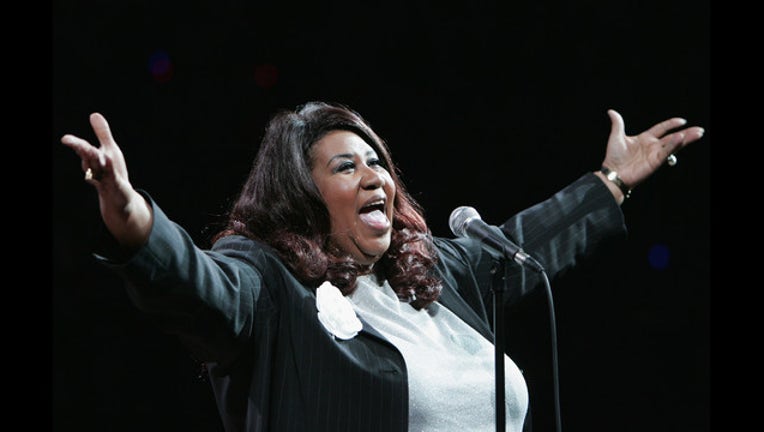 DETROIT (WJBK) - The Motown Museum in Detroit is paying tribute to the Queen of Soul this weekend after her passing. 
Aretha Franklin died Thursday morning at her home in Detroit. Her family confirmed, after many years of battling health issues, that she had advanced pancreatic cancer. 
The family added: "In one of the darkest moments of our lives, we are not able to find the appropriate words to express the pain in our heart. We have lost the matriarch and rock of our family."
Although Aretha was never signed to the Motown label, she was part of the Motown family. The Motown Museum will be playing Aretha Franklin hits all weekend to pay tribute to her trailblazing contributions to the music world. Her records sold millions of copies and the music industry couldn't honor her enough. Franklin won 18 Grammy awards. In 1987, she became the first woman inducted into the Rock and Roll Hall of Fame.
The Museum will also have a guest book available to sign, which will be sent to Aretha's family. 
RELATED: Celebrities tweet love, condolences after Aretha Franklin dies in Detroit
The Motown Museum is located in the house where record company founder Berry Gordy launched a cultural and commercial music empire. The label started in 1959 and scores of stars and hits were created before it decamped to California in 1972. The Museum was founded in 1985 by Esther Gordy Edwards.