Armed suspect fatally shot by state police after he allegedly fired on troopers, MSP helicopter
DETROIT (FOX 2) - Michigan State Police fatally shot a man armed with a long gun after he allegedly fired on a MSP helicopter and at troopers in Detroit Tuesday night.
Investigators say the suspect first flashed a laser at the helicopter, then shot at it, in the 12850 block of Terry Street near Tyler Avenue at 7:30 p.m. Michigan State Police say that Trooper 2 helicopter personnel said they were being fired on from the second story of the address.
Metro South troopers responded and approached the home on foot, when he allegedly opened fire on them, tweeted MSP.
"The suspect came out of the home and started firing at which time trooper (s) returned fire. The male suspect has died on scene. Members of the Homicide Task Force have responded and are investigating," tweeted the MSP Second District Twitter account.
Police at the scene say areas of the home had multiple weapons inside and ammunition as if the man was prepared for a confrontation with someone. 
"The thing that really concerned us is after we got inside to the home and found a lot of the ammunition and the guns you know, he had a rifle staged at one of the windows that … almost that this was some type of ambush that he had thought he was going to set up," said 1st Lt. Mike Shaw, MSP. "Fortunately the troopers and him kind of snuck up on each other and he wasn't able to get back into that house. And they were actually able to engage him before he got inside. If he got inside we would have been here for a while, it looks like."
Michigan State Police investigators expect the investigation at the scene to stretch through the morning until about 8 a.m.
Stay with FOX 2 for more information as it becomes available.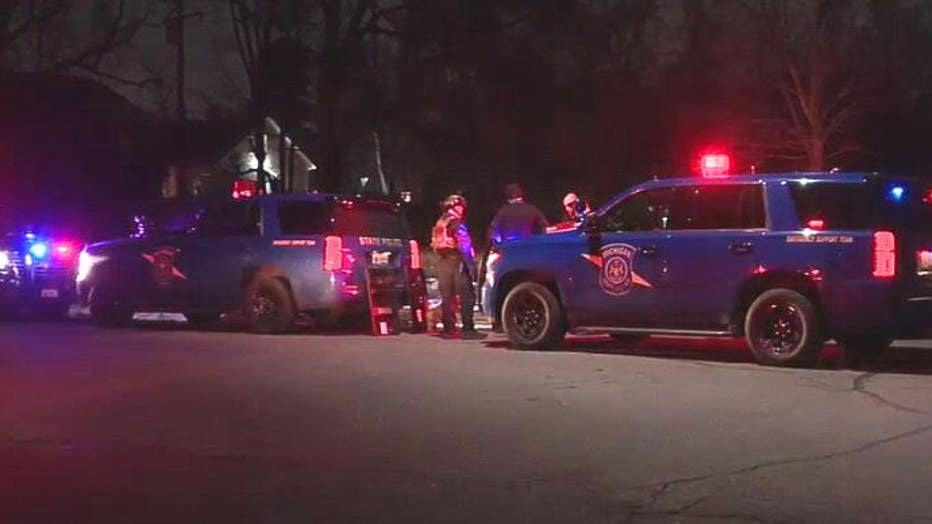 Stay with FOX 2 for more on this developing story.