At least 39 foreign tourists among 290 Sri Lanka fatalities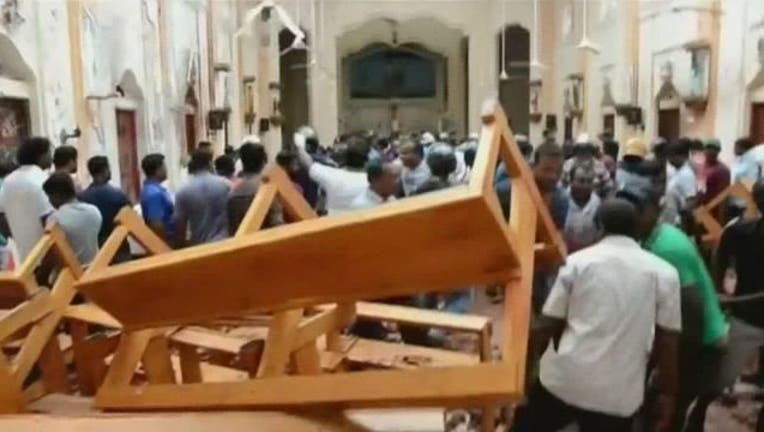 article
COLOMBO, Sri Lanka (AP) - At least 290 people were killed in a series of nine bombings of churches and hotels in Sri Lanka on Easter Sunday.
Sri Lankan authorities say 39 foreign tourists died in the attacks. A look at some of the countries whose citizens were among the victims:
SRI LANKA: The vast majority of the victims were believed to be Sri Lankan citizens, many of them members of the island nation's Christian minority.
UK: Sri Lanka's top diplomat in Britain says authorities know of eight British nationals killed in the bombings.
INDIA: Indian officials say five Indians died in the attacks.
DENMARK: Danish media say three of the four children of Danish business tycoon Anders Holch Povlsen were killed in the attacks.
AUSTRALIA: Australia's prime minister says two Australian citizens were killed.
CHINA: Chinese state media say two of the country's citizens died in the blasts.
OTHERS: The United States, Japan and Portugal have also confirmed their nationals were among the dead.
Sri Lanka's president has given the military sweeping war-time powers to arrest and detain suspects following the bombings.
President Maithripala Sirisena's office announced late Monday, local time, that the measure would take effect at midnight. In addition, a government curfew was to begin at 8 p.m.
On Monday, armed security personnel stood guard on street corners in central Colombo that were largely deserted, with most shops closed.
Provisions that granted police powers to the military had been withdrawn at the end of Sri Lanka's civil war, which ended in 2009.
Pope Francis has asked everyone to join him in condemning the "inhuman" Easter Sunday bombings. Greeting faithful in St. Peter's Square on Monday, Francis also invited prayers for the victims of the attacks, including at least 290 dead and some 500 wounded.
The pope said, "I hope everyone condemns these inhuman and never justified terrorist acts."