Attorney couldn't access client during police station construction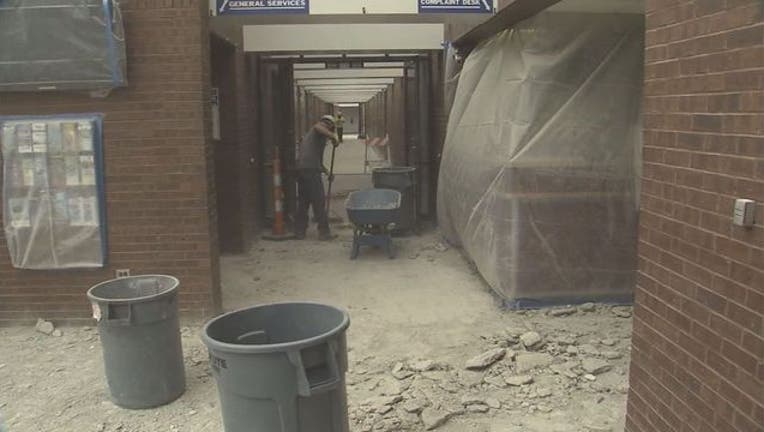 article
A lawyer claims Westland police violated her client's constitutional rights when they refused to let her meet with him due to building construction. 
The police station is under construction, but is still holding inmates inside. The public cannot enter the construction area, and a police cruiser parked outside is temporarily the front desk. 
"It was an absolute first. I went to Westland police department to visit with a client that I was newly retained on; they said I couldn't come in. They had a police officer blocking the door," says attorney Lillian Diallo. 
The client locked up is also diabetic. 
"I said, well, my client is severely diabetic. What about his medication?" Diallo says. 
"The officer just didn't feel like it was safe to walk that attorney through the lobby," says Westland Police Department's Deputy Chief Brian Miller. "We made sure the prisoner got their medication and since that earlier incident we have reached out to that attorney and we will make accommodations if they want to come back up and see their client."
Westland Police say, upon further review, an attorney may be required to wear a hard hat, but they will indeed be allowed inside to see a client during the construction phase. 
"We're not trying to keep any attorneys from their clients; we just want to make sure that visitors to our police department are safe and that they can come to our department and not worry about tripping, or twisting an ankle," says Miller. 
"I feel the misunderstanding is cleared up, so it probably won't happen again - but it shouldn't have happened to begin with," Diallo says.