Attorney General Bill Schuette officially announces his candidacy for Governor of Michigan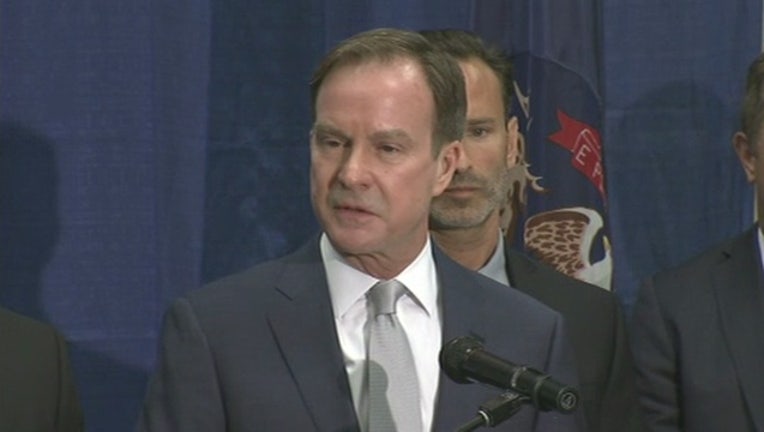 MIDLAND, Mich. (AP) - MIDLAND, Mich. (AP) -- The Latest on Michigan Attorney General Bill Schuette's gubernatorial bid:
Michigan Attorney General Bill Schuette has launched his gubernatorial campaign, entering as the Republican front-runner by promising to be a "jobs governor" who will cut income taxes and high auto premiums and not accept that Michigan's best economic days are in the past.

Schuette made the announcement Tuesday night at his annual barbeque in Midland. He is calling for lowering the state income tax and high auto insurance rates, and says Michigan cannot afford to return to Democratic leadership.

Schuette will be considered the front-runner in the Republican primary. Dr. Jim Hines and state Sen. Patrick Colbeck are the main Republicans running so far, though Lt. Gov. Brian Calley is weighing a bid.

Republican Gov. Rick Snyder can't run again under term limits.