Authorities: Woman kept disabled sister in closet for years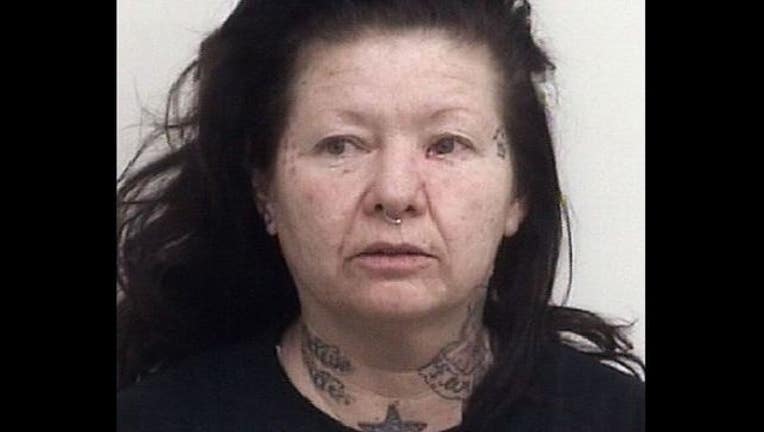 article
CORUNNA, Mich. (AP) — A Michigan woman kept her disabled adult sister locked in a closet for six or seven years with little food, water or clothing and only a bucket for urination, authorities said Friday.
Candy Lawson, 44, of Corunna is charged with unlawful imprisonment, vulnerable adult abuse and embezzlement from a vulnerable adult, Shiawassee County's chief assistant prosecutor Daniel Nees told The Associated Press. Court records said she posted bond after an initial hearing Thursday.
A not guilty plea was entered on her behalf. The District Court in Corunna, 65 miles northwest of Detroit, said Friday that Lawson didn't yet have a lawyer on record.
Police visited Lawson's home July 9 for a welfare check following an anonymous tip and found the 42-year-old sister, who has "cognitive and physical impairments," locked in a closet suffering from malnourishment and dehydration, Nees said. Police said she was hospitalized for about a week before being placed in protective custody.
"When I saw the victim ... I've been in police for 35 years and never seen an adult abuse case of that type," Corunna police Chief Nick Chiros told The Argus-Press of Owosso.
Chiros said a handyman reported finding the woman locked up. Police determined that she lived in confinement for about a month in Corunna, and before that in the Shiawassee County community of Laingsburg as well as Kentucky, the newspaper reported.
Lawson's adult daughter and her boyfriend, along with their two children, also lived at the Corunna home, Chiros said. Child Protective Services was investigating whether to remove the children, but police and prosecutors said no one else was expected to face charges.
A court conference is scheduled for Aug. 26, the court said, and a hearing to determine if the case goes to trial has been set for Sept. 1, but that could be delayed. The unlawful imprisonment and vulnerable adult abuse charges both are punishable by up to 15 years in prison.
The embezzlement from a vulnerable adult charge, which Nees said stems from public benefits that should have gone to the 42-year-old sister, could lead to a five-year sentence.