Barbershop argument leads to fatal shootout on Detroit's west side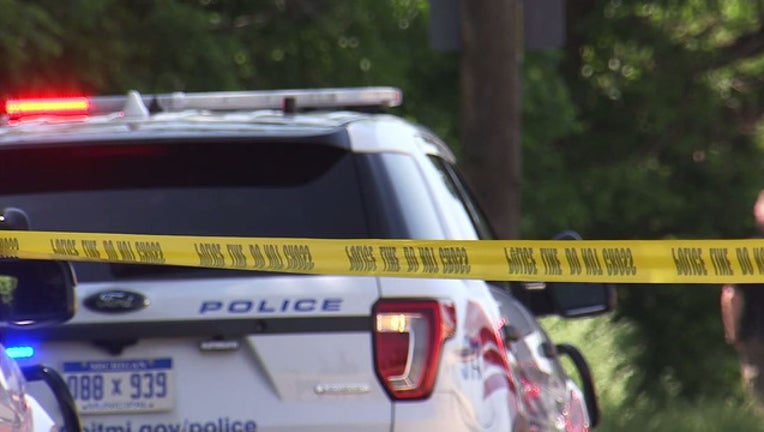 DETROIT (WJBK) - An argument between two barbershop employees leads to both men pulling guns and one fatally wounded.
A 34-year-old man was fatally wounded after multiple gunshots, later dying at the hospital. Police say the shooting happened outside The Final Cut Barbershop on Seven Mile and Littlefield at 3:45 p.m. Thursday afternoon. 
One suspect remains at large and armed, described as a bearded black male about 5 feet, 6 inches with a medium build with his hair in a wave style. He was last seen driving a black SUV, possibly a newer model Jeep Cherokee. 
The argument began inside of the barbershop between the two employees, who then continued their verbal altercation outside of the barbershop. 
Detroit police say upon both employees returning back into the shop, the first suspect produced a weapon and fired several shots striking the other man. According to witnesses, the second employee also pulled out a weapon and returned fire. 
It is unknown if the shooting suspect was wounded. 
Anyone with information should call Detroit police at (313) 596-5400 or call Crime Stoppers at 1-800-SPEAK-UP and you will remain anonymous.