Barksdale Funeral Home reopens after closure from unsanitary conditions, rodent infestations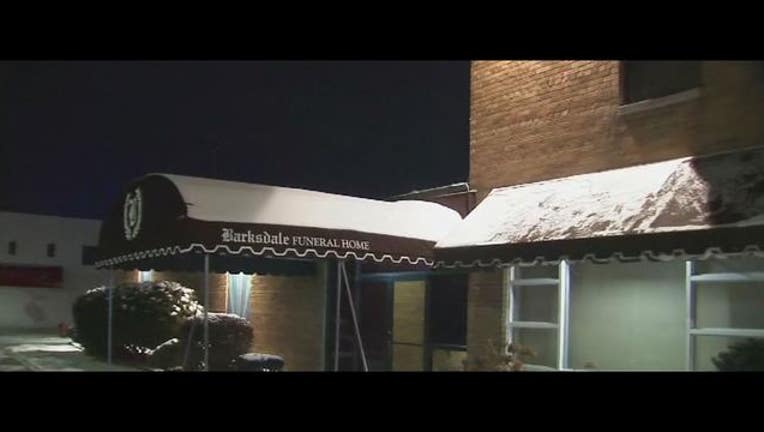 article
DETROIT (WJBK) -  A Detroit funeral home is back open after its license was reinstated. 
The Department of Licensing and Regulatory Affairs suspended Barksdale Funeral Home's license after auditors and inspectors found deplorable conditions.
Blood stained box, rodents among reasons Detroit funeral home shut down
Some of the other violations at the home on East State Fair Avenue found included cremated remains stored improperly inside the home and its garages and remains in poor condition due to either water damage or rodents.  
The funeral home re-opened this week. 
Another Detroit funeral home was closed Wednesday after its mortuary science license was suspended. 
Decomposing, moldy bodies found in Detroit funeral home; shut down by state
The state said inspections at Cantrell Funeral Home found decomposing embalmed bodies and other violations.
On April 10, officials say they discovered the improper storage of embalmed bodies in an unrefrigerated garage that had been there since November and December of 2017. An inspector also found a body kept from January 9 until it was cremated on April 17.
Weeks later on April 25, two bodies in the funeral home's possession since January and February 2018 were found in an advanced stage of decomposition, covered in what they say appeared to be mold. Another body was found with unknown fluids in the facial area.
Cantrell Funeral Home surrendered to LARA custody of any bodies found at the funeral home, whether awaiting cremation or burial, as well as cremated remains awaiting to be delivered to customers. They will be managed by Preferred Removal Services, Inc., a company they say has proper refrigeration equipment and storage.
However, Raymond Cantrell took over the funeral home in 2017 and admits holding the preserved bodies and says it was his attempt to accommodate the community who couldn't yet pay for burial of their loved one.
Owner of shut down funeral home says he stored bodies to help community
"Flat out disgusted, I can only tell them the truth," Cantrell said. "Those who have asked me to hold their loved ones will know I was doing them a favor to accommodate them. For those that weren't, like the many of the cremated they are trying to take from here or that they are taking from here. Those individuals we called we've tried to notify and they haven't been picked up."
We are being told the bodies are being transported and properly stored by Preferred Removal Services. Anyone with questions is asked to call the state at the Lara Licensing and Regulatory Affairs office. You can call at (517)-335-5237.