Barricaded gunman taken into custody by Troy police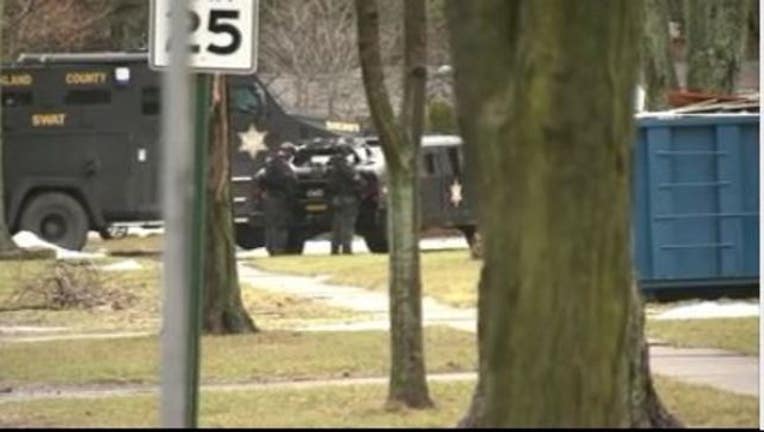 article
TROY (WJBK) - A barricaded standoff has come to an end after more than 12 hours in Troy.
The armed man inside surrendered peacefully at 5:09 p.m. from inside his house on Brooklawn Drive near Big Beaver and Adams Road. The standoff began at about 3:30 a.m. Tuesday morning.
There were no injuries. Police fired gas canisters into the house in an effort to force him out at about 4:30 p.m. 

A police robot was sent into the house and the man had been communicating through the robot with him. After the gas was sent into the home, he followed the police robot outside where he surrendered.
Police tell FOX 2 that the man was inside the home alone and there were no hostages. They said he has not fired any more shots in the last few hours. 
Police say the man who fired gun is a 33-year-old man who lives at home with his parents. They said he was agitated but did not elaborate about what may have caused it.
The man inside had fired multiple gunshots earlier in the standoff and police had urged residents to go into their basements, a shelter or lay low on the floor.
Troy police had called the scene active and were asking drivers to avoid the area. 
Troy Police Captain Robert Redmond had told FOX 2 that he threatened his family members before he went outside and fired about a dozen gunshots. Redmond also says there are additional weapons inside the home and they are not taking any chances.