Beaumont Royal Oak, nearby schools heighten security due to police concern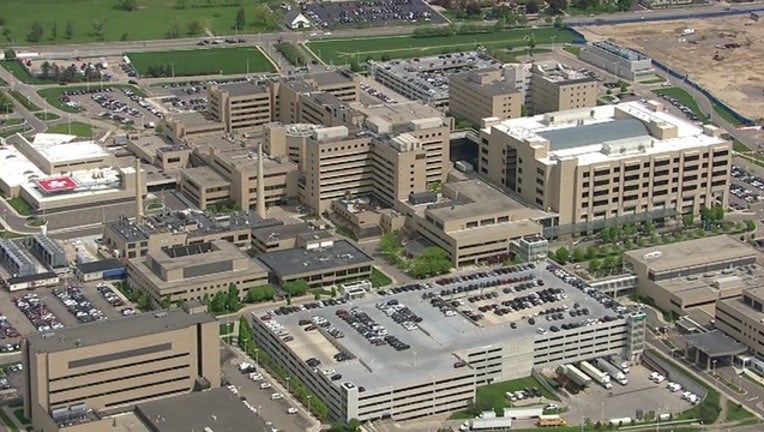 article
ROYAL OAK, Mich. (WJBK) - Beaumont Hospital in Royal Oak, as well as several nearby schools, heightened security Monday morning due to a threat of violence in the area, they said. 
Royal Oak Police told FOX 2 they notified the hospital and area schools after they got a call about a man with a weapon at a military recruiter. Royal Oak Police say the man was turned away by the military recruiter because he had a weapon, and that the military recruiter called police as a precaution and said he was distraught and upset.  
Royal Oak Police confirmed the man is a valid CPL holder, and that he never made any indication that he was suicidal or violent. As a precaution they notified the hospital and area schools, though, as they continue to attempt to make contact with him. 
Royal Oak Police say if the man wants to reach out to police they would like to talk to him, but there's no indication any crime has been committed. 
The Village of Beverly Hills earlier posted on social media that a patient at Beaumont left the hospital grounds, and said that's what prompted the heightened security. Beaumont Hospital and Royal Oak Police have since said that is not true. 
Beaumont Hospital sent out a notice just before noon that it had a heightened level of surveillance in place. The campus was open and operating normal otherwise. 
All Berkley Schools also sheltered in place, and Greenfield Elementary in Birmingham had a closed campus. The shelter in place at Berkley Schools was lifted after about an hour. 
Beaumont Royal Oak is located at the intersection of 13 Mile Road and Woodward Avenue. 
This is a developing story. Stay with FOX 2 for updates.
This is the third threat of violence that has caused heightened security at a Beaumont hospital this month. 
On May 9, a shooting happened near Beaumont Dearborn that caused a lockdown. Authorities later said a Melvindale man chased his ex-girlfriend's new boyfriend and shot at him. The situation ended outside the hospital when the suspect died of a self-inflicted gunshot wound. 
Then, on May 11, a threat of violence caused a lockdown at Beaumont Troy. Authorities later said a man made a threat on social media against his girlfriend, who was a patient at the hospital.