Berkley Democrat state rep shows up sick with Covid to cast gallery vote
FOX 2 (WJBK) - When Gov. Gretchen Whitmer entered the State Capitol to deliver her State of the State Address last week, one lawmaker was absent.
Representative Natalie Price, a Democrat from Berkley, tested positive for COVID-19 and stayed away, according to state officials. But the next day she showed up for an in-person vote on an economic relief plan.
Now her colleagues are asking what's the right protocol to follow? One in particular, is House Assistant Minority Leader Andrew Beeler of Port Huron.
"That's really our big question is what rules are we following?," said House Minority Leader Andrew Beeler (R-Port Huron). "We have members in our caucus, we have members of our staff who are immunocompromised, for whom this is a serious issue.
"It seems like something that we could be transparent about with each other. And I think that's really where the Republicans are at, what is the standard? What are the rules that we're following and how are we protecting our members and our staff."
Regulations require all House members to vote in-person meaning they cannot do it virtually or via Zoom for example.  The Democrats have a razor-thin edge, leading the House and Senate by just two seats in each chamber.
"I hope this is not a case of Speaker Tate just simply allowing his members to violate CDC guidelines simply because he has a thin majority," Beeler said. "My hope is that it was an oversight, but I think that remains to be seen, and Leader Hall is working to get to the bottom of that now."
Speaker Joe Tate's Office explained the situation from their view, confirming that Rep. Price told House leadership she tested positive the morning of the State of the State, and therefore did not attend.
As for her in-person vote the next day a statement reads in part:
"Plans were made for Rep. Price to vote from the gallery using technology relied upon during the pandemic to enable recommended spacing protocols. The representative wore a mask and only entered the gallery to cast her vote and then returned to her car."
Price also took to Facebook saying in part:
"I remained far more than six feet away from everyone and wore a mask the entire time I was in the building," she said. "I took all precautions I could to protect the health and safety of my colleagues while fulfilling my responsibility to represent my constituents in matters that impact all of our lives."
Dr. Matthew Sims of Beaumont is an expert in infectious diseases. He says stay home whenever you can if you have Covid - but he understands there are times when duty calls.
"There are times when you have to go somewhere, you have to go to a doctor's office. You're the only one in your house, you can't get groceries unless you go get them right?" Sims said. "Or maybe it was a very important vote you know? Trust me, I firmly believe in the Democratic process and the need for these votes."
Rep. Price says she was fully vaccinated before getting Covid. She was back voting on another bill today.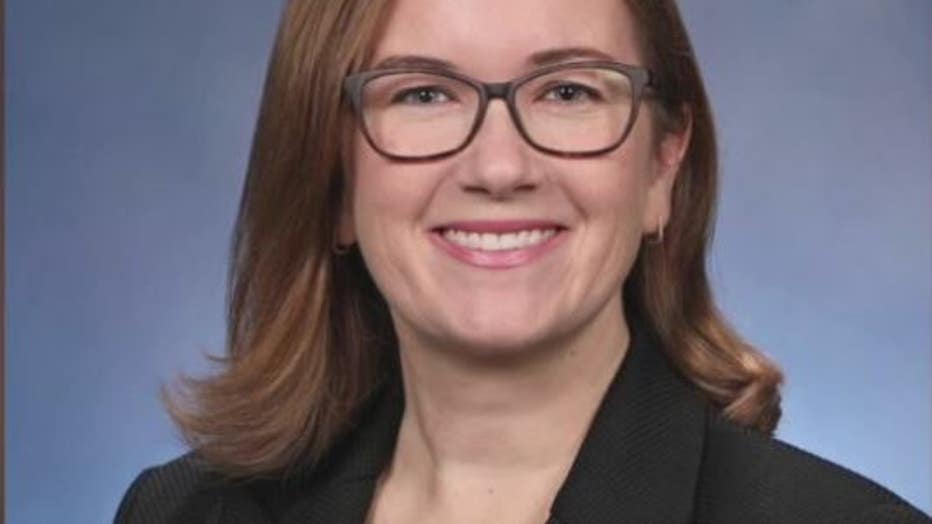 Representative Natalie Price (D-Berkley)