Better Made Original Potato Chips recalled for milk allergy risk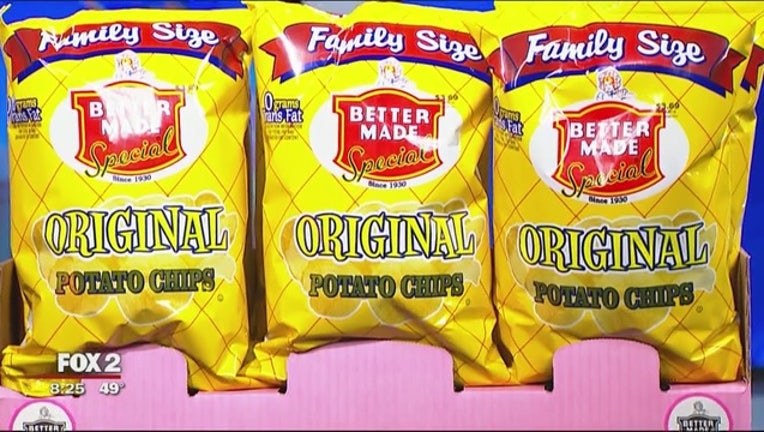 article
(FOX 2) - Better Made Snack Foods announced Friday they are recalling some packages of potato chips due to an allergy risk.
According to the Detroit company, 10-ounce packages of Original Potato Chips may contain undeclared milk, so those with allergies may have reaction if they come into contact with them. They say around 660 bags may have been affected.
The recall was issued after a packaged of 10 oz. Original Potato Chips dated 10 AUG 2019 instead contained Cheddar and Sour Cream Potato Chips, which contain milk. This was a result of a "temporary breakdown in the company's production and packaging processes," according to Better Made.
Consumers should look out for 10 oz., $3.99 Original Potato Chips in a yellow bag marked with:
Lot # 62090431442 thru Lot # 62090431520
Lot # 85100431442 thru Lot # 85100431520
Use by date of 10 AUG 2019
The recalled bags also have a UPC code of 041633063048.
The company says no illnesses associated with the recall have been reported as of now. Anyone who finds one of the recalled packages is encouraged to take them back to the store for a full refund.
Consumers with questions may contact Better Made Snack Foods at (313) 925-4774 Monday through Friday 8:00 a.m. to 4:30 p.m.