Biden administration wants to mandate limits on emissions, boost electric car sales by 2032
DETROIT (FOX 2) - In the next decade, the cars and trucks we drive could all look drastically different as the Biden Administration is pushing for the highest emissions standards ever while looking towards a clean future.
The proposed regulation, announced Wednesday by the Environmental Protection Agency, would set tailpipe emissions limits for the 2027 through 2032 model years that are the strictest ever imposed — and call for far more new EV sales than the auto industry agreed to less than two years ago.
EPA Administrator Michael S. Regan said the emissions changes will propel the country while working to resolve issues with the climate.
"Together, today's actions will accelerate our ongoing transition to a clean vehicle's future, tackle the climate crisis head on, and improve air quality for communities all across the country," he said.
What is the EPA proposing?
The proposed tailpipe pollution limits don't require a specific number of electric vehicles to be sold every year but instead mandate limits on greenhouse gas emissions. Depending on how automakers comply, the EPA projects that at least 60% of new passenger vehicles sold in the U.S. would be electric by 2030 and up to 67% by 2032.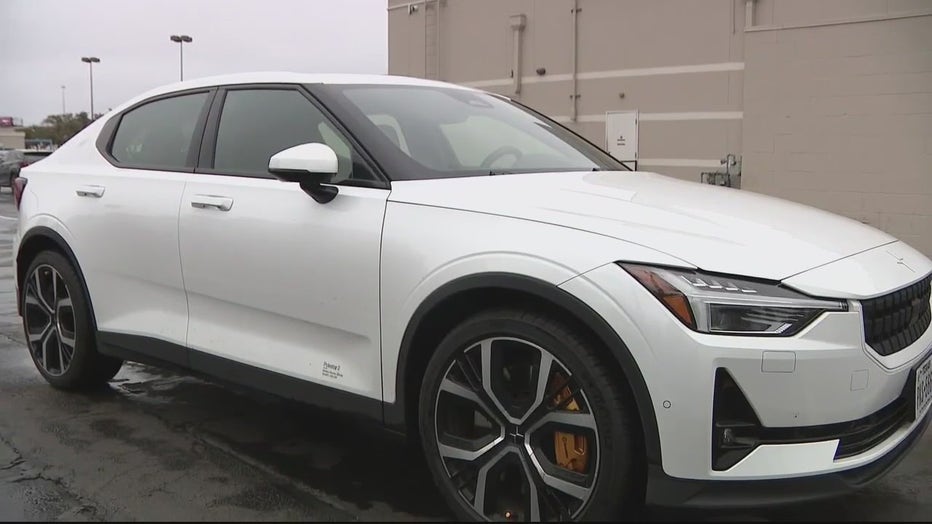 What are auto-workers saying about the EPA plan?
In a statement, the United Auto Workers said it supports the move to fight climate change but will evaluate the plan.
The UAW went on to say "people who build cars for a living don't do it because we're passionate about combustion engines or electric vehicles. We do it because we're passionate about our families and our communities. We can have both economic and climate justice—and that starts by ensuring that the electric vehicle industry is entirely unionized."
The EPA has a few years to make this goal a reality but Oakland University Associate Professor Chris Kobus said this strategy may not work.
"Really what this rule is going to do is it's going to displace CO2 generated from auto emissions and put the onus on that to power plants. Overall, it doesn't change a whole lot," he said.
Is the plan feasible and will it work?
Gas-powered cars are so ingrained in our day-to-day life that Kobus said they're likely not going anywhere, despite the pressure and families who may not be ready to go electric have reason to be concerned.
"I'm concerned. This is my field — energy. I'm concerned. I don't see the internal combustion engine going away for many different reasons. This is trying to get something to the market way sooner than technologically capable," he said.
The new emissions standards will kick starting with model year 2027 cars and trucks. As for the hope of getting 2/3 of all cars sold electric in 2032, that's unlikely. One of the biggest reasons is we don't yet have the reliable grid infrastructure yet. One thing we may see though is more households with one gas powered car and one electric car.
Today, EV's account for a little more than 7% of all cars on the road.
Many auto industry analysts say it will be difficult for automakers to meet the projected sales percentage. The consulting firm LMC Automotive, for instance, said new EV sales could reach 49% in 2032 but are unlikely to go above that, citing high prices for EVs compared with gas-powered cars.
Information from the Associated Press was used in this report.