Bill Beekman named acting president at MSU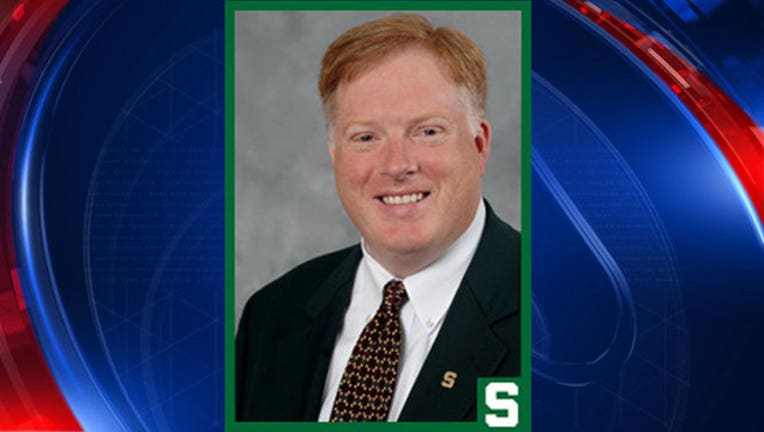 article
EAST LANSING, Mich. (WJBK) - Bill Beekman has been named acting president at Michigan State University.
The announcement was made Friday afternoon at a Board of Trustees meeting, just days after former president Lou Anna Simon announced her resignation and just hours after athletic director Mark Hollis said he was retiring. Both announcements came in connection with the ongoing sex abuse scandal involving former sports doctor Larry Nassar.
At their meeting, all eight trustees made statements, many of them emotionally delivered. Board Chairman Brian Breslin said it was "clear that MSU has not been focused enough on the victims."
Board members, who are elected in statewide votes, have come under intense scrutiny. Two announced they will not seek re-election. Another, Joel Ferguson, apologized at the meeting for conducting an interview in which he said there was more going on at Michigan State than "this Nassar thing."
Nassar was sentenced to 40-175 years in prison Wednesday after more than 150 of his sexual abuse victims spoke out during a 7-day hearing. 
The former sports medicine doctor pleaded guilty to seven counts of criminal sexual conduct while sexually abusing young girls under the guise of medical treatment while working for Michigan State University and USA Gymnastics.
MSU President Lou Anna K. Simon resigned Wednesday amid calls to step down from Nassar's survivors, local politicians and many more, despite support from the MSU Board of Trustees.
Beekman has served as vice president and secretary of the Board of Trustees since Jan. 1, 2018. His responsibilities included administrative work for policies, university ordinances, courtesies, and board meetings. 
Previously he served as the executive director of the MSU Alumni Association, assistant dean for finance and planning in the College of Human Medicine, and a senior consultant to the provost and to the vice president for finance and operations.
Beekman earned an undergraduate degree in justice, morality, and constitutional democracy from James Madison College at Michigan State University. He then received his JD from Wayne State University Law School and his MBA at the Kellogg School of Management at Northwestern University.
This is a developing story. Stay with FOX 2 for updates.