Bill Cosby mural in Philadelphia removed amid details of sex, drugging claims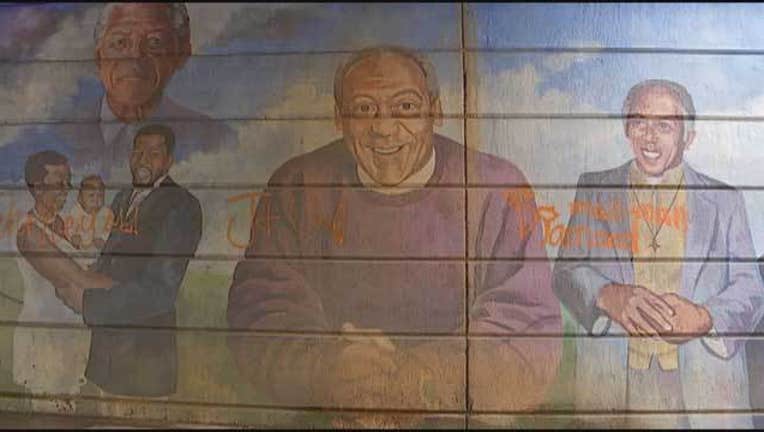 article
PHILADELPHIA (AP) — A Philadelphia mural featuring Bill Cosby has been painted over as new details emerge of his testimony in a sexual-assault lawsuit.
The city's Mural Arts Program says the fatherhood-themed mural in North Philadelphia was deteriorating and already scheduled for removal.
But spokeswoman Cari Feiler Bender says the date was moved up amid renewed allegations that Cosby drugged and sexually assaulted women. A deposition released this month shows the married father of five acknowledged he got sedatives to give to women before sex.
He says the sexual activity with various women was consensual. He has never been charged with a crime.
Cosby gave the deposition in a 2005 lawsuit.
The 2008 mural showed Cosby wearing a trademark sweater like those he wore as a beloved dad on his hit TV show.
The mural also featured Nelson Mandela and Desmond Tutu.
Copyright 2015 The Associated Press. All rights reserved. This material may not be published, broadcast, rewritten or redistributed.