Black students threatened in group chat involving son of police sgt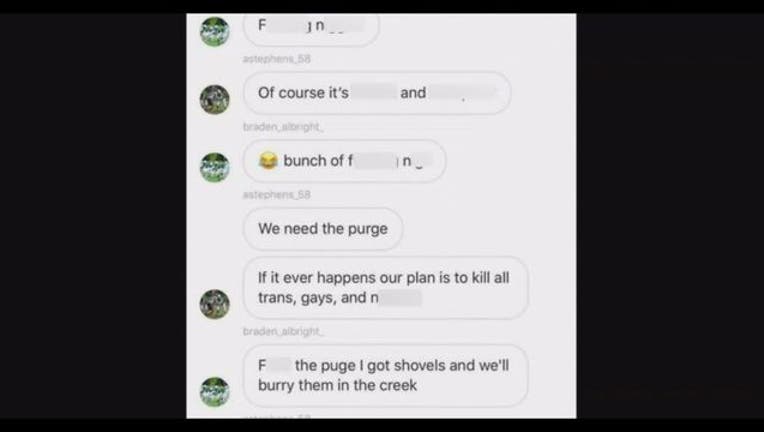 article
(WJBK) - Two African American middle school students in Allen Park were the subjects of death threats in a private group chat, which included the son of a local police officer. 
"We need the purge," one student wrote. "If it ever happens our plan is to kill all trans, gays and n-words."
"We need to kill them with ZERO evidence," the other student replied, "and then drive up north and bury them in the middle of the woods where no one will find them."
Turns out one of those kids is the son of Allen Park Police Sergeant Wayne Albright.
"I can say for sure absolutely is that my son is not filled with hate or violence that he would've acted out anything that was on that paper," he said.
Albright's son was featured in a FOX 2 story for starting an autism awareness club and speaking out against bullying. Sgt. Albright says he cannot reconcile that with this.
"Anybody who knows him personally knows that he's not filled with hate. He have this type of language in his vocabulary, nonetheless I can't make excuses for him because it's there. It's in written form," he said.
The two students in question have been suspended but the district would not say exactly what punishment was given out. The FBI is handling the investigation but the students are not in law enforcement custody.