Blood pressure is a silent killer - do you know your number?
FOX 2 (WJBK) - Let's talk numbers - your blood pressure - it's pretty painless to check. Yet it's estimated millions of Americans are walking around with high blood pressure and don't know it.
As the news director at FOX 2, 49-year-old Laura Moore is keenly aware of the daily challenges that arise in a newsroom, but she was caught completely off-guard by another problem quietly gaining momentum - her blood pressure.
"That day, my blood pressure was like 158 over 88," she said. "And my co-worker looked at me and said, 'You need to call your doctor now, and go to the hospital now.'"
That turned into a surprising diagnosis of high blood pressure or hypertension - perhaps stress or an admitted lack of exercise took Laura way out of the healthy range.
"My doctor was super concerned when she found out that I was walking around with this very high blood pressure, and that I needed to be medicated," Moore said.
"It's a silent killer most of the time you don't know that you have high blood pressure until you go to your doctor," said Dr. Nishit Choksi.
Dr. Choksi is director cardiovascular services at Ascension Providence Rochester and explained that many factors can raise blood pressure.
"It depends upon what your eating, your exercise, weight, and depends upon your stress level," he said.
Blood pressure measures how easily your heart is pumping blood through a network of tiny arteries. When it's high, picture too much water being forced through a skinny hose.
"High blood pressure it creates alot of pressure on the blood vessels," Choksi said. "(When) it creates a lot of pressure, it creates scarring of the blood vessels it stiffens the blood vessels, and then a time comes when it narrows down the blood vessels. So the blood vessels of the brain get narrowed down and you get a stroke.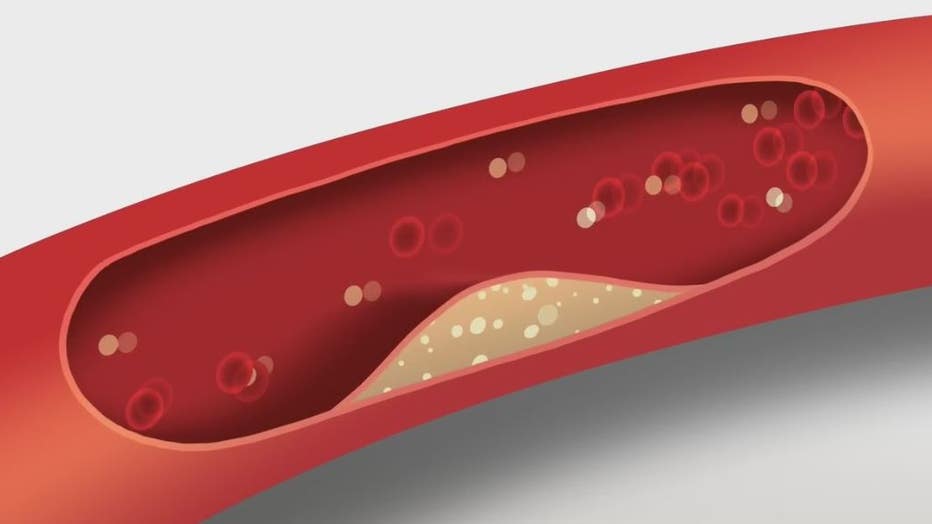 Blood pressure measures how easily your heart is pumping blood through a network of tiny arteries. When it's high, picture too much water being forced through a skinny hose.
"The same thing (happens) to the heart. When the small blood vessels in the heart get narrowed down and you get a heart attack."
Now, Laura tries to check her blood pressure weekly, she's diligent with taking medication every day while working on reducing stress and exercising more.
Looking back, she recognizes subtle symptoms were there - and she reminds us to pay attention to our bodies. 

"There were many times at work that I would be walking down the hall and feel light-headed, or feel dizzy," she said. "I thought maybe I didn't have anything to eat yet today or maybe I haven't had enough water today or something like that - and it never occurred to me that it could be something else."

In many cases there are no symptoms when it comes to high blood pressure, Salt is a big problem because your body holds on to water when you eat a lot of sodium-filled foods which adds volume to your blood and ups the pressure.

Blood pressure is one of the checks at our Healthy Heart Project happening this Saturday at several Ascension locations. There ill be free heart screenings and doors open at 7 a.m. but you must arrive by 11 a.m. to receive a heart screening.
The Healthy Heart screening event will take place at the following locations:
• Ascension St. John Hospital, 22101 Moross, Detroit
• Ascension Providence Hospital, 16001 W. 9 Mile Road, Southfield
• Ascension Providence Rochester Hospital, 1101 W. University Drive, Rochester
• Ascension Borgess Heart Institute, 1722 Shaffer St., Kalamazoo
• Ascension St. Mary's Hospital, 800 S. Washington Ave., Saginaw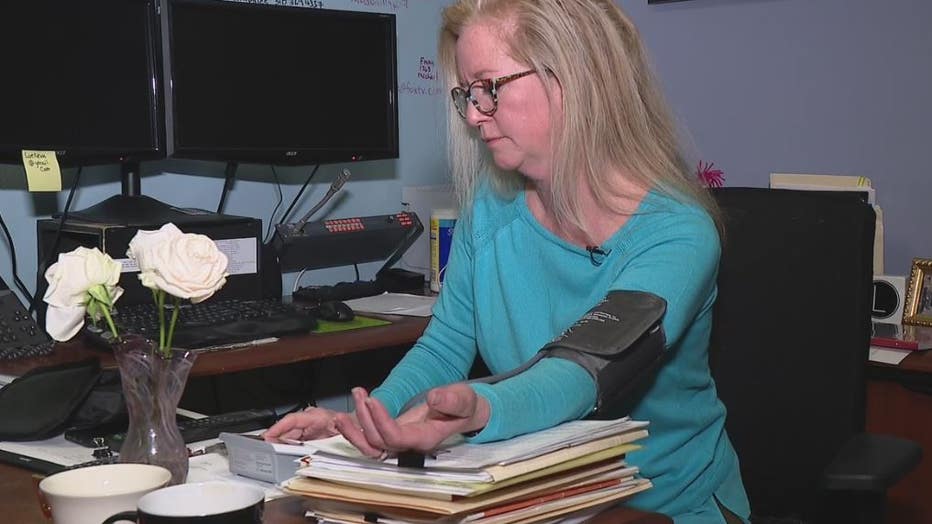 FOX 2 News Director Laura Moore.