Body of Southfield fire chief recovered in lake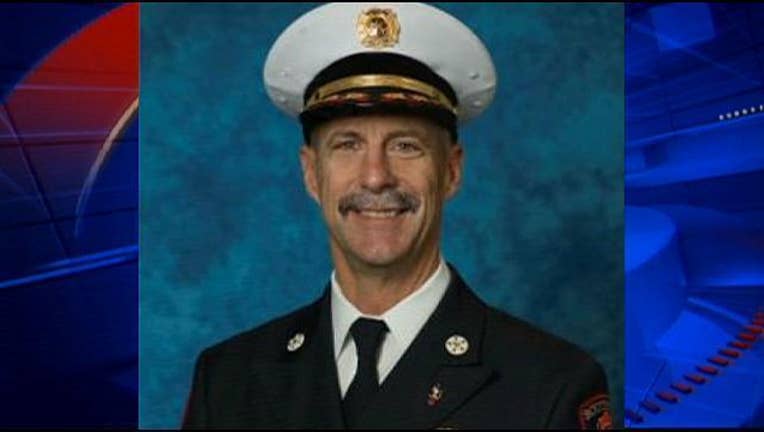 HARRISON TWP., Mich. (WJBK) - After t body of Southfield Fire Chief Keith Rowley was recovered in Lake St. Clair Monday evening, local firefighters are banding together to support the chief's family.
Rowley disappeared Friday evening on the lake while boating with friends. After searching Friday night, the searches on Saturday and Sunday became recovery efforts.
He was on a friend's boat when the wind caught his friend's hat and blew into the water. Rowley, 58, went after it but never resurfaced.
The Southeast Michigan Association of Fire Chiefs has set up the fund to help the Rowley family.
Southfield Battalion Chief Barry White said Rowley loved to swim, loved the boat and loved people.
"He enjoyed swimming - he loved this boat that he was on, he would do anything for anybody," White said.
White said his willingness to help doesn't surprise him - it was in Rowley's nature.
"If anybody had a servant's heart, Chief Rowley is the epitome of that - he's an excellent firefighter, incredible paramedic, wonderful company officer," White said.
Rowley had been the fire chief in Southfield for the past few years and had been interviewed by FOX 2 on several occasions. From pothole problems to feeding the homeless, Rowley was a man of service.
Macomb County Sheriff Anthony Wickersham said even though Rowley was a good swimmer, he had a hard time because of the choppy water.
"Three to four foot swells out there so he had a hard time keeping above the water. The boat attempted to circle around and couldn't get close due to the wind and the chop to try and throw a life ring in to him and those occupants actually saw him go under," Wickersham said.
According to the Macomb County Prosecutor, the owner of the boat is wanted for operating while intoxicated.
Rowley leaves behind his wife and two children. Click here to help the Rowley family.