Bodycam footage shows Sterling Heights police save choking infant
STERLING HEIGHTS, Mich. (FOX 2) - A 1-year-old is alive thanks to the quick actions of a Sterling Heights police sergeant.
Bodycam footage from the scary incident caught the moment the officer got out of his car, sprinted to the home, and got ahold of the infant. From there, he used back thrusts to clear the child's airways.
"If it wasn't for Sgt. Roeske's quick, calm, lifesaving actions, the outcome of this incident could have been tragically different," a release from Sterling Heights police said.
The choking incident happened Jan. 17 at around 2 p.m.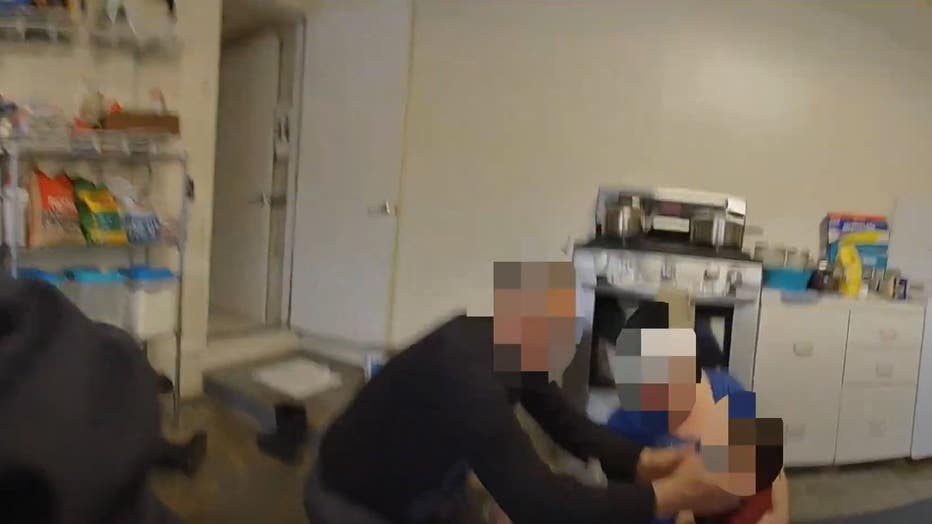 Bodycam footage shows officer saving choking baby
Police were dispatched to Fox Hill Drive for reports of an infant not breathing. When the officer made it to the scene, there were two people gathered around a child in a garage. 
MORE: Residents worried Royal Oak has a parking enforcement problem
The officer used pressure on the child's back, causing it to cough up an obstruction. After that, it began to cry - much to the relief of parents.
"He brings the calm amongst chaos, and ends up doing some back thrusts to the baby who was choking and ended up forcing the object out," said Lt. Mario Bastianelli.