Bond revoked for Warren man accused of incest, fathering child with his daughter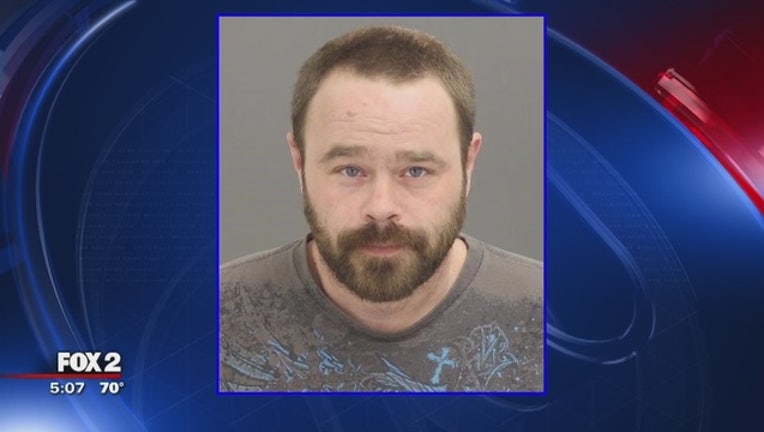 article
WARREN, Mich. (WJBK) - The judge has revoked bond for a man charged with incest and fathering the a child with his daughter after he tried to send the victim a letter.
Gregory St. Andre, 37, had been issued a $60,000 bond after being charged with incest and sex assault earlier this month. The judge in the case revoked that bond and canceled his mail privileges after he tried to send the victim a letter.
This wasn't St. Andre's first attempt to contact her. On May 14th, prosecutors filed an emergency motion to calling the allegations incredibly serious. The defense claims St. Andre had "gotten the message" not to contact his daughter and his bond was increased to $60,000 cash.
St. Andre is accused of sexually abusing the now-20-year-old and getting her pregnant but police believe he began having sex with his daughter when she was only 14.
Warren police say the mother of St. Andre's daughter came to Warren Police in February after the 20-year-old gave birth to a baby boy. The family says they suspected abuse long before February. 
His wife is filing for divorce and told FOX 2 that she and other relatives suspected abuse for over five years but were unable to get the attention of law enforcement, and unable to get her daughter help.
They contacted Child Protective Services and police, but did not have proof. And his daughter was unwilling to discuss it - until January of 2018, a year after the young woman had given birth to a baby boy. The mother found text messages between St. Andre and his daughter.
Warren Police then got a search warrant for St. Andre's DNA. He denied all of it and accused his daughter of impregnating herself with his sperm.
"What he said was that, he was donating sperm to a lesbian couple out of Flint," Detective David Huffman said. "And that there were samples in the refrigerator."
Huffman says eventually St. Andre admitted he may have had sex with his daughter saying, "I can't believe I'm going to say this..." then telling police he woke up to his daughter in bed with him.
Police did not believe his story. Then DNA came back last month, confirming that St. Andre was indeed the baby's father. 
He's next due in court on June 26.