Boy does homework by the light of McDonald's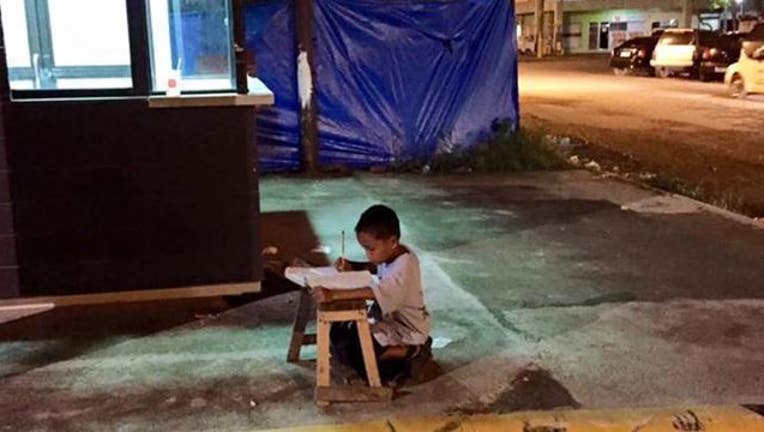 article
Pictures of a homeless boy doing his homework on the pavement outside a McDonald's to take advantage of the light at night have gone viral.
The youngster is seen sitting at a tiny wooden bench writing or drawing in a book as the glow from the restaurant illuminates the space around him.
The photographs, taken in the Philippines city of Cebu, were posted on Facebook by student Joyce Torrefranca.
Torrefranca, a medical student, told Philippine news network ABS-CBN: "For me as a student, it just hit me a lot, like, big time.