Budweiser releases new pro-America ad with iconic mascot in wake of Anheuser-Busch Mulvaney controversy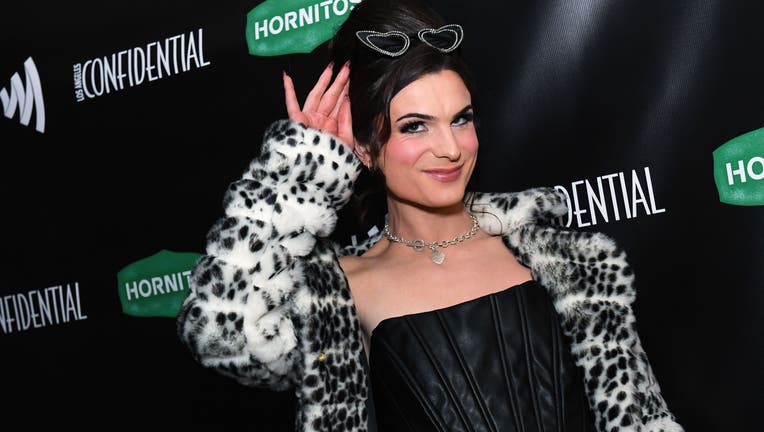 article
Budweiser has released a new patriotic advertisement as its parent company struggles with controversy over its endorsement partnership with transgender influencer Dylan Mulvaney.
The advertisement, which was released on social media Friday, features one of Budweiser's famous Clydesdale horses traversing the country from New York City to the Grand Canyon, passing by scenes in the American heartland as a narrator delivers a patriotic message.
"This is a story bigger than beer," the ad's narrator says in the ad. "This is the story of the American spirit."
As the ad plays, the Clydesdale horse passes by some of the most famous American landmarks, showcasing the New York City skyline, the Lincoln Memorial in Washington D.C., small towns, and farmland. At one point, the ad showcases two people raising an American flag as one places her hand over her heart.
CRITICS OBLITERATE ANHEUSER-BUSCH CEO'S 'NOTHING' STATEMENT AMID BUD LIGHT-DYLAN MULVANEY UPROAR: A 'DISASTER'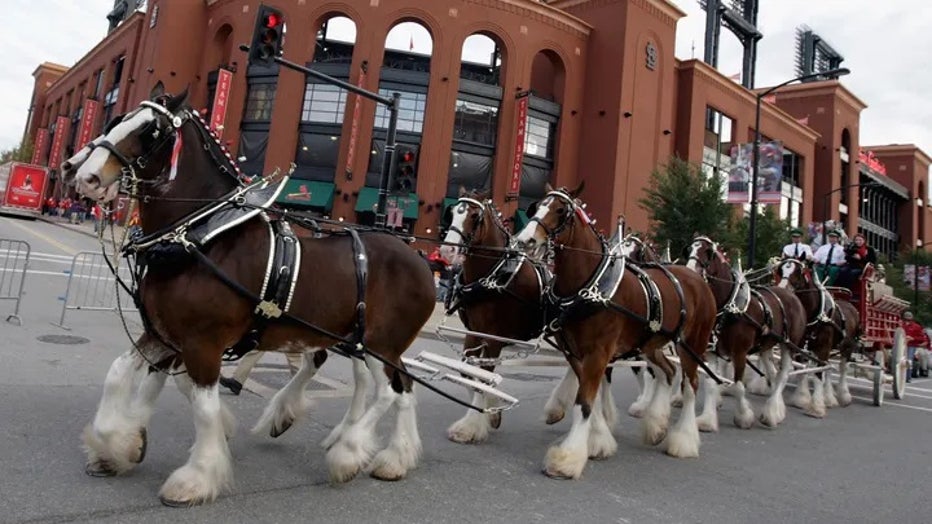 The Budweiser clydesdale horses. (Photo by Jamie Squire/Getty Images / Getty Images)
"Brewed for those who found opportunity in challenge and hope in tomorrow," the ad's narrator says as the horse passes by the flag raising duo and the Lincoln Memorial.
The patriotic ad comes as Anheuser-Busch, which owns Budweiser, continues to deal with backlash over a partnership between another one of its popular brands, Bud Light, and Mulvaney.
Anheuser-Busch has suffered a financial hit as calls to boycott its brands have spread across the country, with one Missouri bar owner telling Fox Business last week that sales of bottled Bud Light dropped 30%, while draft sales dropped 50%.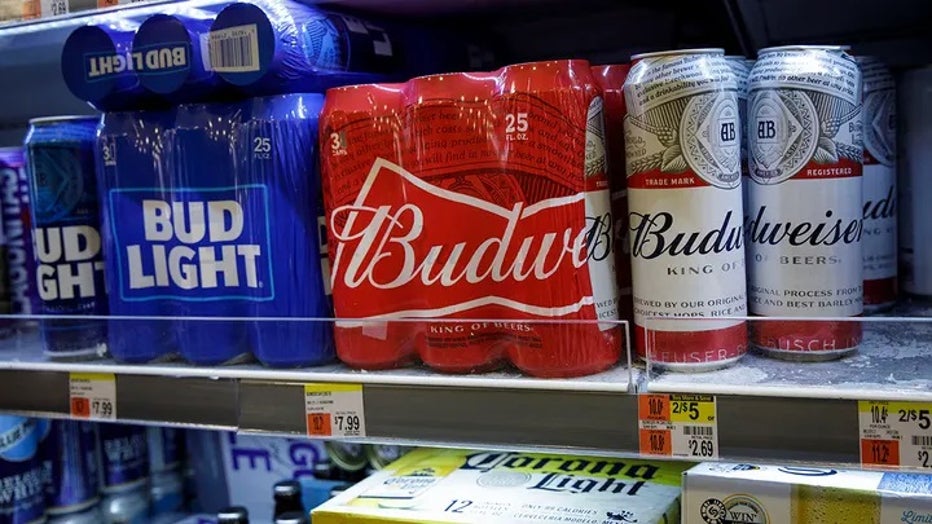 Cans of Budweiser and Bud Light sit on a shelf for sale at a convenience store. (Drew Angerer/Getty Images / Getty Images)
BUD LIGHT'S DYLAN MULVANEY CONTROVERSY HITS RURAL DISTRIBUTORS AS BRANDING GURU THINKS CONSUMERS ARE CONFUSED
Budweiser's famous Clydesdales, which have been a staple of the company's advertisements for decades, have also found themselves in the middle of the controversy. A Budweiser distributor in Missouri canceled all scheduled events to showcase the horses last week amid safety concerns for its employees, the New York Post reported.
"We aren't going to comment on the issue … everything is still sensitive in social media," and executive for the distributor told the Post.
Anheuser-Busch CEO Brendan Whitworth recently broke his silence on the issue Friday, issuing a statement saying the company never intended to divide people.
"We have thousands of partners, millions of fans and a proud history supporting our communities, military, first responders, sports fans and hard-working Americans everywhere," Whitworth said. "We never intended to be part of a discussion that divides people. We are in the business of bringing people together over a beer."
Anheuser-Busch did not immediately respond to a Fox News request for comment on the advertisement. 
LINK: Get updates and more on this story at foxbusiness.com.