Busted: Dog escapes kennel, wrecks Texas animal shelter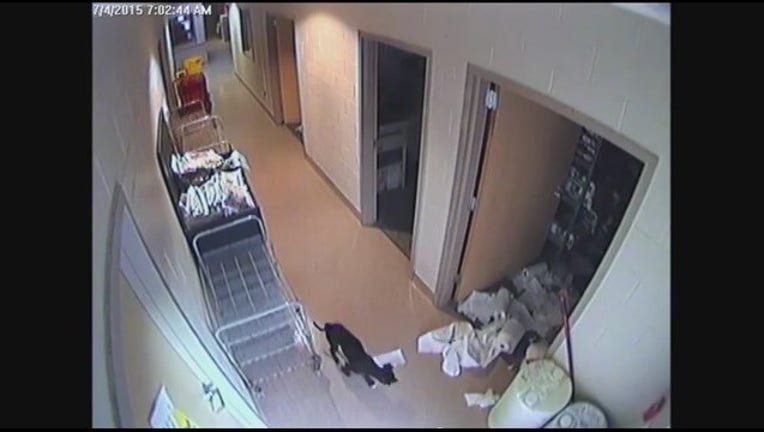 article
Every July 4th, Americans celebrate Independence Day. Sadi evidently wanted to join in on the fun and celebrated her own independence inside a Texas animal shelter.
Arlington police released a video of Sadi, a puppy, who got loose during the holiday at Arlington Animal Services.
She's seen running from room to room while grabbing balls to play with and tearing into toilet paper and other paper goods. That happened aroun 5:30 a.m.
It wasn't until 10:30 that a member of the cleaning crew is seen finding the mess.
How the dog escaped the kennel is a mystery. 
The good news? It didn't prevent Sadi from finding a home. A local family adoped the pooch and, hopefully, will get to work on some training!