Canadian cab driver gets prison for sending immigrants through risky tunnel under Detroit River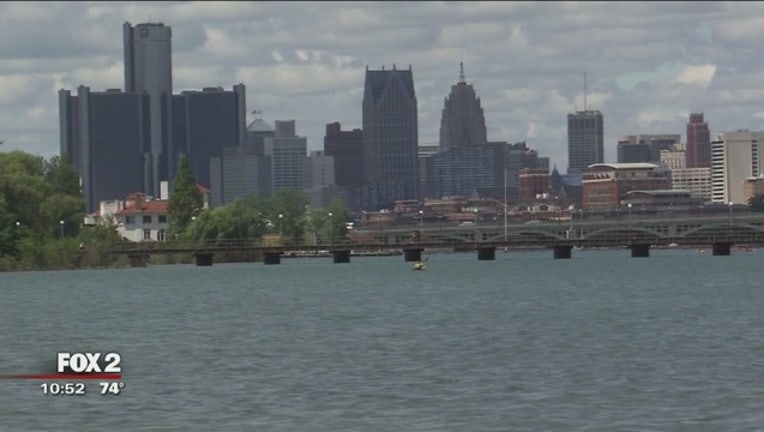 article
(FOX 2) - A Canadian cab driver has been sentenced to 16 months in a U.S. prison for sending desperate immigrants through a risky international tunnel under the Detroit River.
Prosecutors say 53-year-old Juan Antonio Garcia-Jimenez, a naturalized Canadian resident from Guatemala, was arrested by Border Patrol agents and charged August 2018. They say he took a Mexican worker to the 1.6-mile underground train tunnel and told him when to enter it to avoid cargo trains. The man was apprehended on the Detroit side.
Officials confirm four other people apprehended leaving the temple in Detroit last month say they paid Garcia-Jimenez $1,500 each to be taken to the tunnel.
The tunnel is used by cargo trains moving between Ontario, Canada, and the U.S. Prosecutor Susan Fairchild says it's extremely risky: The walkway in the tunnel is only 17 inches wide.
Garcia-Jimenez wept and apologized Monday in federal court in Detroit. Besides prison, he was fined $8,680 -- the amount of money paid by nine people who were caught last year when they emerged on foot on the Detroit side of a railroad tunnel.
Officials say he would would drop people off at the tunnel entrance, then drive away.
According to the United States Attorney's Office, those attempting to enter the U.S. through the tunnel were aliens were charged with illegal entry and after sentencing were removed to their native
country.
"Today's sentencing is the direct result of a whole of government approach to border security," said U.S. Border Patrol Chief Patrol Agent Douglas Harrison. "The teamwork demonstrated in this case should be commended for their actions to arrest and prosecute Garcia-Jimenez who disregarded the safety of 6 aliens for financial gain."
The Associated Press contributed to this report