Car insurance unaffordable for 97% of Michigan zip codes - researchers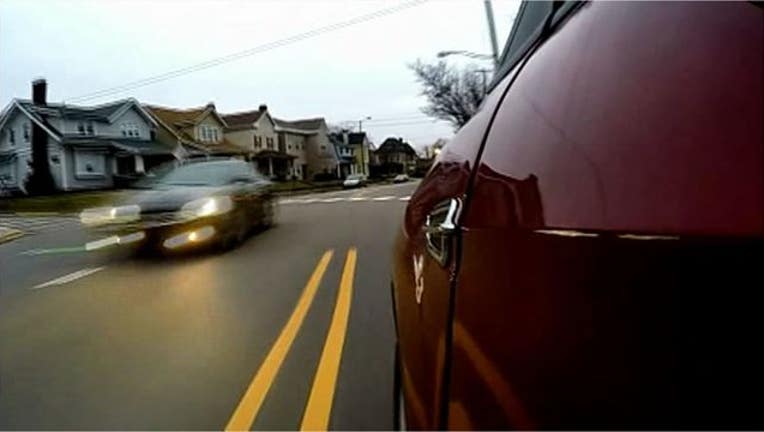 article
DETROIT (FOX 2) - Auto insurance premiums in Michigan are not affordable for 97% of Michigan zip codes, according to a team of researchers at the University of Michigan.
Poverty Solutions, a campus research group that partners with policymakers and the community to find ways to prevent and alleviate poverty, announced the results by comparing the state's auto insurance rates with what the government defines as being affordable.
The U.S. Treasury Department's Federal Insurance Office deems auto insurance is "unaffordable" in areas where premiums exceed 2 percent of a zip code's median household income. 
Using that as the benchmark, Poverty Solutions reviewed data from The Zebra, an auto insurance comparison marketplace that rates information based on filings and rating platforms. The Zebra creates a 'base profile' insured driver based on every zip code.
The results show that, across the entire state of Michigan, 97 percent of all zip codes spend over 2 percent of their income on car insurance.
Unsprisingly, premiums are most expensive in the state's largest cities with Detroit residents spending 12-24 percent of their income on insurance with an even higher concentration north of Downtown Detroit that spends 24-36 percent. 
Meanwhile, just north of 8 Mile and west of Telegraph in Royal Oak, Farmington Hills, and Livonia, residents spend between 2 and 4 percent of their income on insurance - still above the federal determination of affordability.
The only zip codes in the entire state with affordable rates are Dexter, Birmingham, Bloomfield Hills, parts of Ann Arbor, Williamston and DeWitt. The latter two cities are just outside of Lansing.
In Pontiac and Flint, rates vary between 8 and 24 percent of median income while Saginaw and Ypsilanti's rates are 4 to 12 percent of the area's median household income. 
The researchers compared Detroit's data to similar cities including Cleveland, St. Louis, and Chicago. In those cities, residents pay between 2 and 4 percent of their income into auto insurance premiums.
These rates force some people to forgo driving, authors say, with 34 percent of Detroiters saying they don't own a car. Others may decide to just drop insurance, which could explain why Michigan has 20 percent of drivers without insurance - compared to 13 percent nationally.
Poverty Solutions examined why rates are so high. Researchers say its a mix of insurance policies and lax regulations. 
Michigan is one of 12 states with no-fault insurance but is the only state that requires drivers purchase unlimited PIP coverage - meaning insurers are on the hook for unlimited medical damages. That drives the cost up for everyone - accounting for 42 percent of average premiums.
Additionally, Michigan does not impose medical fee schedules - so hospitals can charge insurers more than they charge health insurers, leading to no-fault insurers to be charged significantly more than Medicare, Workers Comp, or private insurers for the same procedures, the report says.
In 2013, the average cost per accident claim in Michigan was more than $75,000 - that's five times more than the next highest state, New Jersey, which is also a no-fault state.
On average, Detroiters pay $5,414 each year for an auto policy. One reason the rates are so high is that PIP claims are high. There are more PIP claims in Detroit than in surrounding suburbs and claims are almost double the amount - at $59,000 compared to $30,000.
So how can it be solved? Poverty Solutions says it requires compromise, sacrifice, and collective action - and to start by reining in PIP payouts. The research think tank suggests replacing mandatory unlimited PIP coverage with a broader menu of options, impose fee schedules for medical care, and limit claim time.
h/t Crain's Detroit