Car slams into substation in Pontiac following police pursuit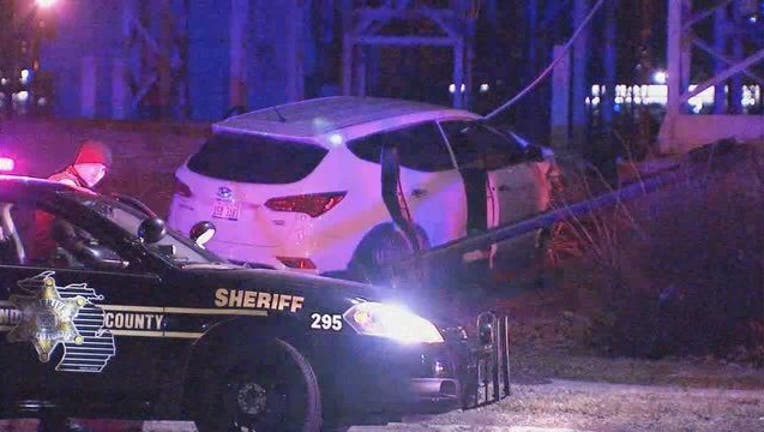 article
PONTIAC, Mich. (WJBK) - A short police chase in Pontiac ended with the suspect crashing into a concrete barrier. Police are still looking for that driver.
Police say they tried to pull over the driver for a traffic violation but the suspect wouldn't stop. 
A short chase ensued, and the driver crashed into a fence and then slammed into a concrete barrier outside of a power substation at Sanford Street and South Boulevard. 
The driver jumped out the vehicle and started running. 
Police don't believe anyone was hurt. 
If you know anything about the driver please give police a call.