Case dismissed against Detroit man charged with daughter's murder, sexual assault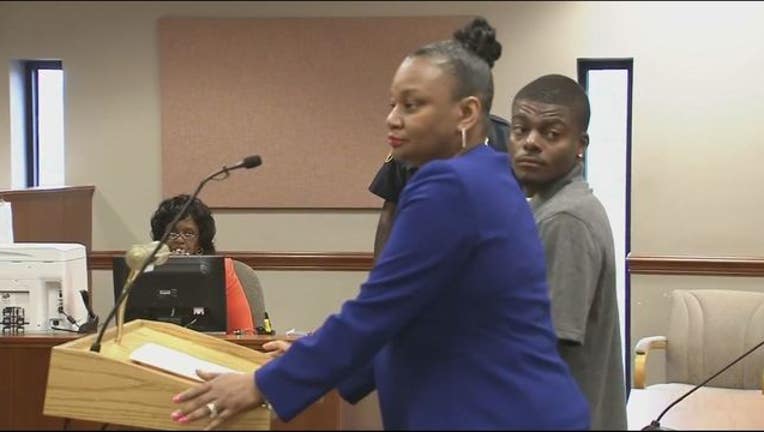 article
INKSTER, Mich. (WJBK) - The state has dropped charges against a 22-year-old man who had been accused of murdering and sexually assaulting his 8-month-old daughter. 
In April, police were called to a hotel room in Inkster when a man said his baby had stopped breathing. The girl was rushed to the hospital but eventually died. The medical examiner reported finding trauma to the baby's head and rectal tearing. James Saltmarshall was charged with murder, first-degree child abuse, and criminal sexual conduct. He cried in court when the charges were read against him.
He was due in court again on Thursday, where the case against him was dismissed. All charges were dropped against Saltmarshall. His tether will be removed and his car, which was impounded, will also be returned.
"Judge, he had never had a felony and we're going to keep it that way," his lawyer, Lillian Diallo said in court. She then thanked the Wayne County Prosecutor for "doing the right thing."
According to a press release from the Wayne County Prosecutor's Office, the child died from asphyxiation and the cause of death was ruled an accident. The release says that Saltmarshall had been sleeping in the same bed with his daughter and when he woke up, he found the child unresponsive. 
Saltmarshall was initially issued a $2 million bond, but that was later reduced after authorities said there was a problem with the first round of forensic testing. Saltmarshall has been free on a personal bond since.
Detroit man charged with sexual assault, murder of 8-month-old girl
After the case was dismissed, Saltmarshall walked away from the podium with his hand on his heart and hugged a loved one who was in court with him.