Case dismissed for men charged in Detroit rape and robbery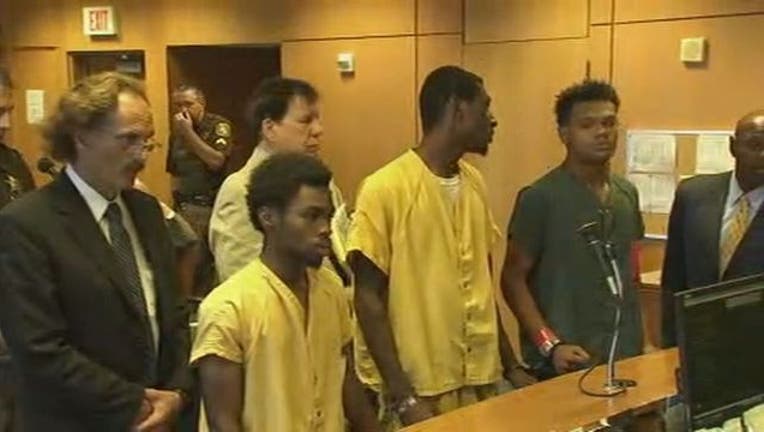 article
DETROIT (WJBK) - The case has been dismissed for three man who had been charged in a Detroit rape and robbery last month.
Antoine Orr, Jordan Reese and Chico Bruce were in court Tuesday morning for a preliminary hearing. The prosecutors stated that the accusors did not wish to pursue charges and did not wish to testify, and asked Judge Kenneth King to drop the case.
All three were facing charges of criminal sexual conduct, kidnapping and armed robbery connected to the gang-style rape that happened on July 16 in the 10300 block of West McNichols Road. A man and woman in their 20s were walking when they had said they were approached by six men. They said one suspect pulled out a gun and forced them into an alley.
All three men had been identified as suspects shortly after the alleged incident happened. Orr and Reese were arrested, and Bruce turned himself in a few days later.
Prosecutors are still working the case and DNA evidence is still pending.