Catching predators: Inside the task forces tracking down people targeting children
(FOX 2) - The idea of grown men and women preying on your children is nightmare-inducing for parents, yet we know they're out there. There are child predators luring kids in stealthy ways and planning to meet some of them in person.
But there are also men and women on a mission to target those same predators. 
From infancy to age 3, Hope was raped by her biological dad. The heinous abuse at the hands of her father extended to his friends after he would loan her out to them. 
The experience she describes was like "putting a scar" on her brain "for the rest of her life."
"He always kept a pair of handcuffs, and he always thought it would be funny if he decided to handcuff me and watch me cry," she said.
While Hope was too young to explicitly recall the experiences, that doesn't mean she doesn't carry the life-altering trauma with her.
"She may not remember the sexual acts that happened to her. (But) due to her age, her body remembers, her body remembers what happened to her," said Angela Dudley, Hope's adoptive mom and a foster parent to other kids with similar trauma.
Hope's story comes from a disturbing underworld of crime and sexual abuse. It's an underworld that the Genesee County Sheriff has faced head-on with a program that specifically targets perpetrators of abuse. And it's a world that FOX 2 got an up-close-and-personal vantage of.
Over the course of multiple sting operations put on by GHOST (Genesee Human Oppression Strike Team) and VIPER (Violent Internet Predator & Exploitation Response Task Force from Monroe County), FOX 2 was embedded with law enforcement as they root out the individuals with sexual interest in underage children they meet online.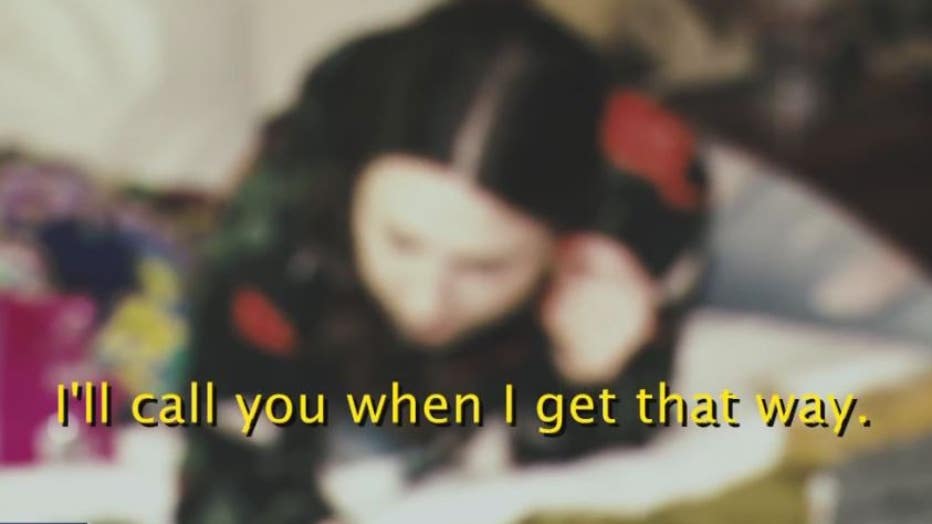 "I've never done this before, I swear, I swear," said Domanique Berry.
"I promise I wasn't going to do anything," said Travis Sanders. 
Both Berry and Sanders had sent messages to people online that they believed were underage with the intent of engaging in sexual acts. But on the other end of those messages were members of the GHOST team.
"We joke that GHOST is Batman," said Genesee County Sheriff Chris Swanson.
Swanson has embodied the life of a superhero to the best he can with the GHOST team. Inspired by a sex and human trafficking operation that happened abroad in Haiti. It was during Operation Railroad that he saw a need for a similar law enforcement presence in Michigan. 
"If it's happening here and American men and European men are 99% of the customers, then we have to have predators in Genesee County and that was the moment," he said, snapping his fingers to indicate when it clicked for him.
The playbook was developed by Swanson in 2018 when he laid out the tools at law enforcement's disposal: undercover sting operations, using decoys, posing as teens to catch predators, and connecting on messaging apps and known prostitution sites. 
One of the officers working with Swanson goes by Aly.
"We want to be the victims so there aren't real victims," he told FOX 2.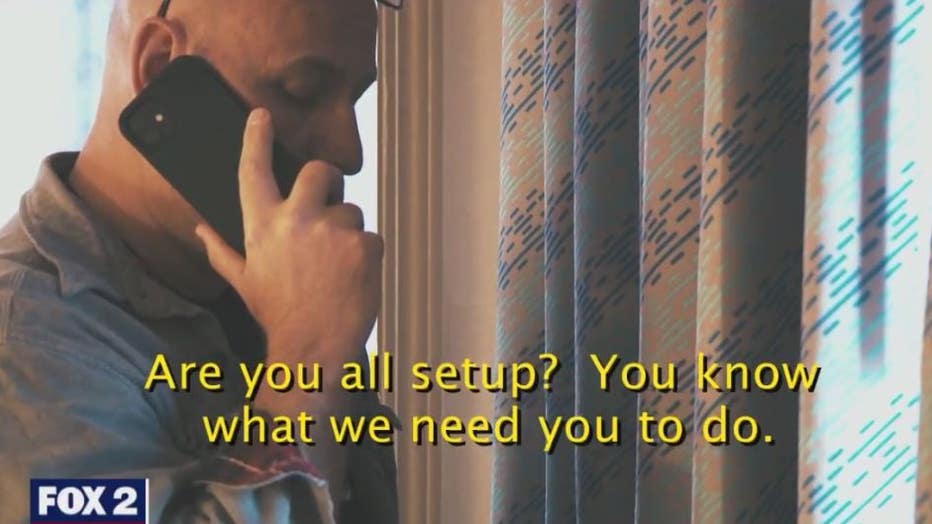 Aly is the first point of contact for many of the people that GHOST apprehends, oftentimes as the person messaging suspected predators. It's not an easy task and oftentimes forces him into situations that will make his stomach churn. 
Sometimes the real battle is not bringing the work home with him.
"I just try and block it out 'ok, yup that was work I'm done with work that was just a conversation I didn't mean any of that - try to forget it all just go home and see my family'," Aly said.
When he's working, he can use a voice modulator to change his voice to sound like a teenager. 
"Right now, I'm 15 but I can **** like a **** star and I *** the sheets," he said with his voice altered. 
"How old are you?" asks someone on the other end.
"I already texted you, I told you I was 15," the disguised voice replies.
"You're trying to get me to go to jail," the person says.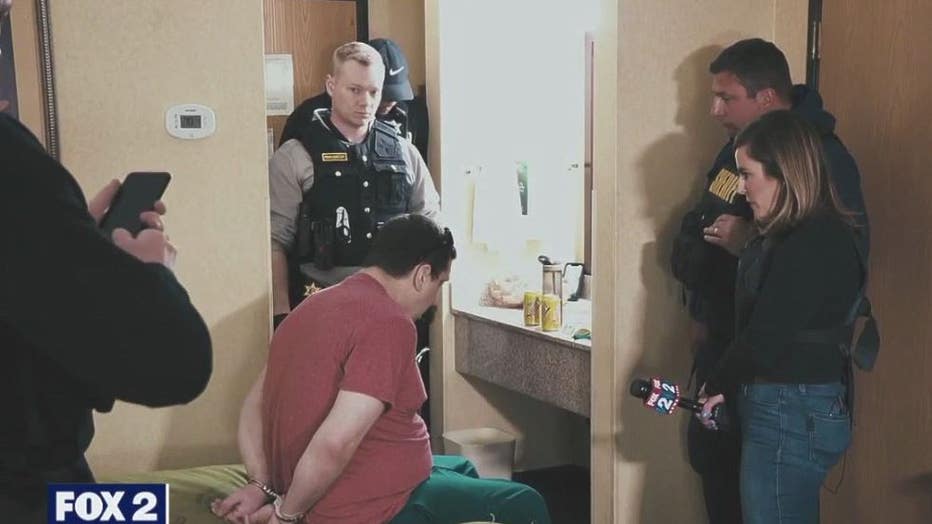 Most of the time when the decoys are messaging with potential offenders, they stop when they discover the person on the other line is a minor. And then there's 37-year-old Travis Sanders, who works in health care with the elderly. 
When he was asked if this was something he does, often, he replies "No - never met up with a teen before - never, never, never," he said. 
Chatter, another officer who works undercover and was investigating Sanders noted that during their conversations the individual was aware the decoy was a minor.
"He said he wants to take a shower and come see me. He knows the age is 15," he said. In their message threats, Danders says he is ready to have sex with a teen and has marijuana and pop with him.
When the meet-up is arranged is when phase two of GHOST's work begins.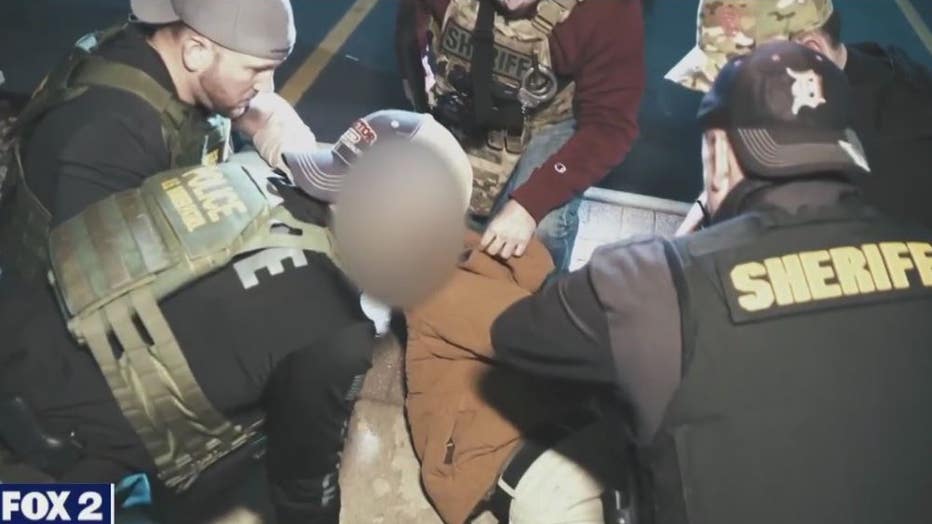 Video at the hotel shows Snyder before the police show up. When the door opens, police burst through and tackle him to the ground. After the apprehension, he's asked if he wants to say why he was there.
"I was, I was hoping to pay for the room and to help her because obviously, she was a lost person," he replies. 
"I thought if I give her a little money and helped her in some way – by negotiating sexual favors – that was just a means to an end, that was me to get here to the room because she was obviously having a hard time," he said. 
For Chatter - the words mean little. "Whatever he told you, obviously I don't believe that."
To date, GHOST has conducted 90 undercover operations and caught 180 child predators.