Cedar Point announces 2019 attraction 'Forbidden Frontier'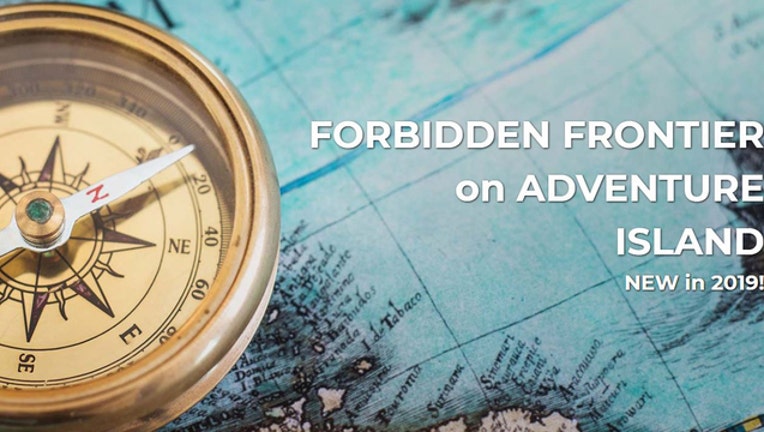 SANDUSKY, Ohio (WJBK) - The dinosaurs are going extinct at Cedar Point as the park has officially announced plans for an all new attraction at the Sandusky, Ohio, park.
The park tweeted the announcement Tuesday afternoon in a video that said Dinosaurs Alive!, the park's animatronic dinosaur exhibit, was going extinct forever. 
In its place, the park announced it's building Forbidden Frontier on Adventure Island. What's that? We have no idea but it seems like some kind of escape room, but on a much larger and challenging scale.
Here's the park's explanation:
"Grab your map and prepare for a minute-by-minute real-life adventure, where you and others are challenged, questioned and pushed to the limits in both brain and brute power. Be immersed in interactive encounters with the island inhabitants, push yourself with physically active challenges that test your resourcefulness and fortitude! It's your job to discover and uncover all that you can; to solve the mystery surrounding the Forbidden Frontier, and return to tell the tale. Every ending is different and determined by you and the secrets you unlock!
The secrets of the Forbidden Frontier will be revealed as we unlock the adventure map, so come back to this page for updates and new surprises. The Forbidden Frontier on Adventure Island opens Summer, 2019."
Whatever it is, it will likely set some sort of record. That's been Cedar Point's MO: when it opens new rides, there's some kind of record attached. In 2016, Valravn, the world's tallest, fastest, longest dive coaster. This year, they unveiled Steel Vengeance, the tallest, fastest, longest steel/hybrid roller coaster.